Artist Signature
---
[ Follow Ups ] [ Post Followup ] [ Ukiyo-e Q & A ]
---
Posted by Chris Brooks (136.33.43.188) on September 10, 2018 at 03:47:55: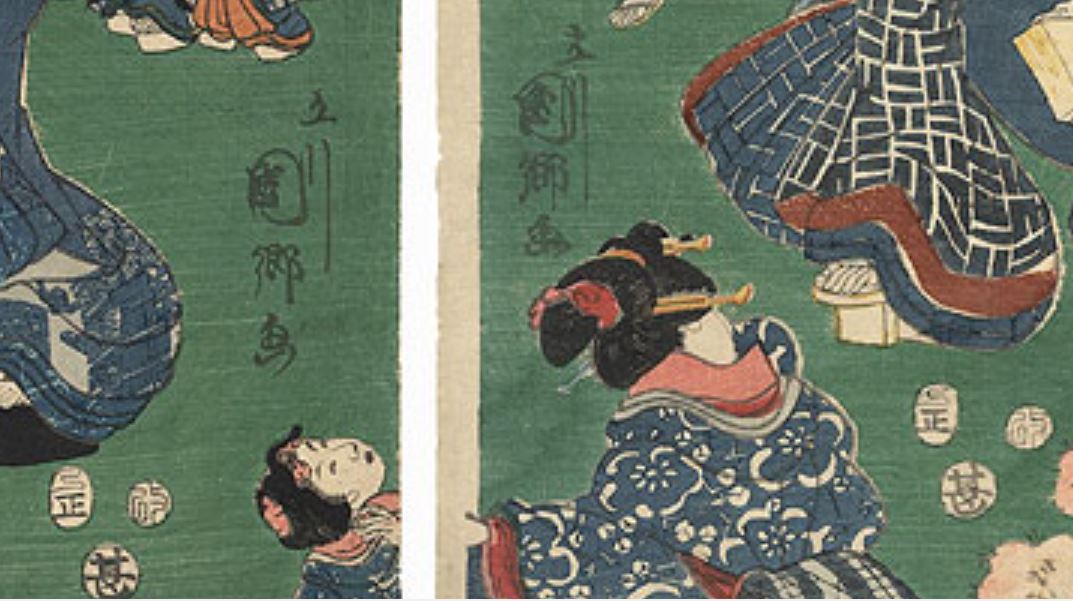 https://data.ukiyo-e.org/uploads/images/343c524bc51b799ecc13ba0e8266cdd2.jpg
Hello
I can use some assistance with identifying the artist signature attached. It appears to have 'Kuni' as the first character of the second name. There is an Aratame seal and one I believe is Snake 1 (1st month 1857). I believe the publisher seal is for Kitaya Magobei.
I'm only posting the signatures but I can post images although I didn't find a match in the ukiyo-e database.
Thanks
Chris



---
---