Hiroshige I, II, or III?
---
[ Follow Ups ] [ Post Followup ] [ Ukiyo-e Q & A ]
---
Posted by Richard Parr (8.26.83.254) on September 16, 2018 at 19:47:49: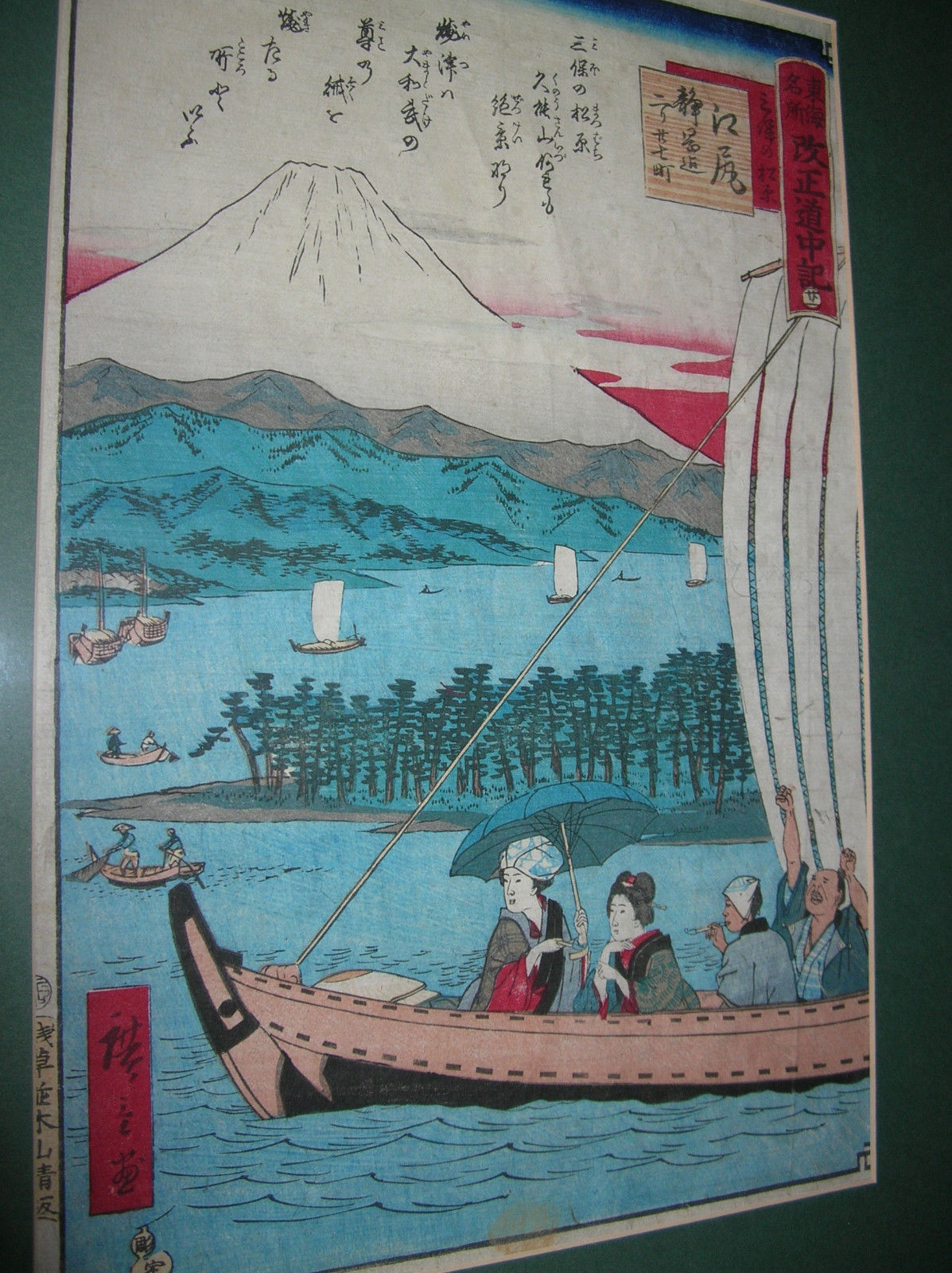 https://data.ukiyo-e.org/uploads/images/2c6cda7d225efee2c4bc1320301cbc3f.jpg
Hi, one of the things I enjoy is buying a print and then trying to figure out if the artist/title that it was sold under is correct or not. I should probably do that before purchase, but the cost is never very high. In any case. Here's a print that was sold as "HIROSHIGE 53 STATIONS OF TOKAIDO ROAD #31 MAISAKA JIMBUTSU ED 1852" and I can't find it anywhere. I also looked at Hiroshige II prints. Can anyone solve this for me?? Thanks!


---
---