Re: Can anyone identify this woodcut? ar
---
[ Follow Ups ] [ Post Followup ] [ Ukiyo-e Q & A ]
---
Posted by Hans Olof Johansson (83.252.88.54) on September 21, 2018 at 11:29:07:
In Reply to: Can anyone identify this woodcut? artist posted by Gaby on September 21, 2018 at 00:17:29: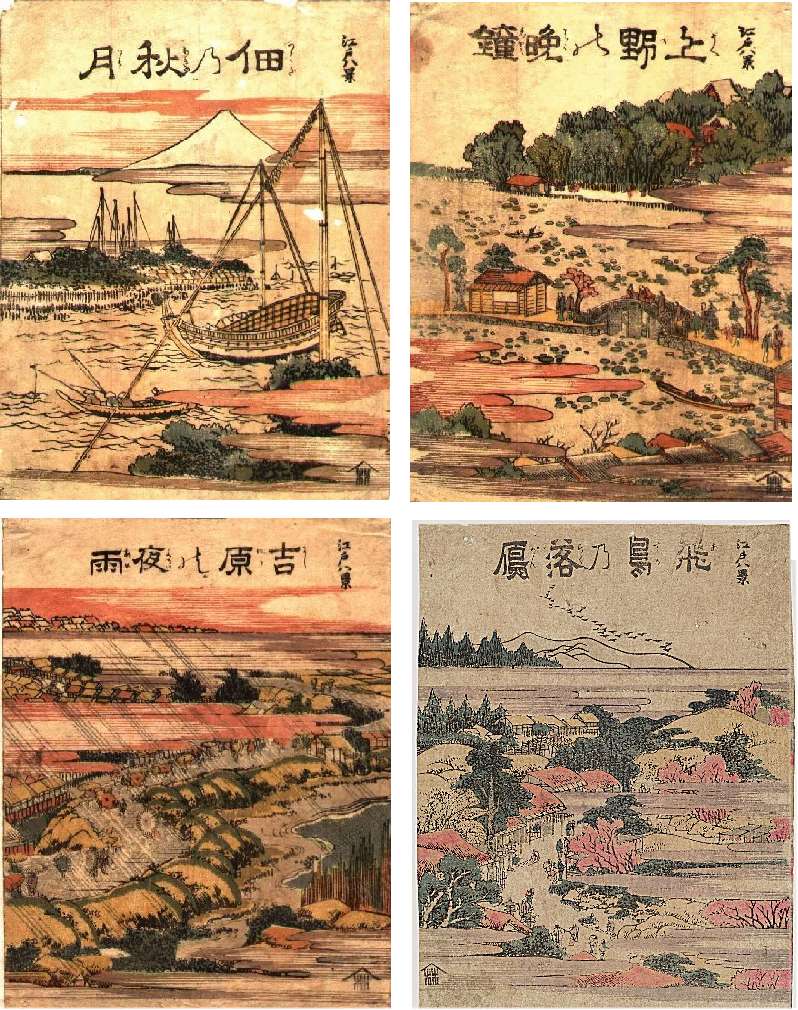 https://data.ukiyo-e.org/uploads/images/f19092e42b28ccc2c0f32f9116f0b8f1.jpg
Gaby,
Your image is very blurred, but I believe it could be a print from a series of "Edo hakkei" ("Eight views from Edo"), that was published about 1800-1802. Above are four other prints from the same series.
The individual prints carry no signatures, but they were most probably designed by Hokusai.
I'm far from sure, but I believe your print could be depicting the Zenryu temple in Shinjuku.
Anyway, a better image would be greatly appreciated.
Best regards,
Hans Olof



---
---