Re: Unknown artist
---
[ Follow Ups ] [ Post Followup ] [ Ukiyo-e Q & A ]
---
Posted by Martin Sandelin (95.175.104.22) on September 22, 2018 at 17:07:24:
In Reply to: Re: Unknown artist posted by Plasmo on September 21, 2018 at 21:31:38: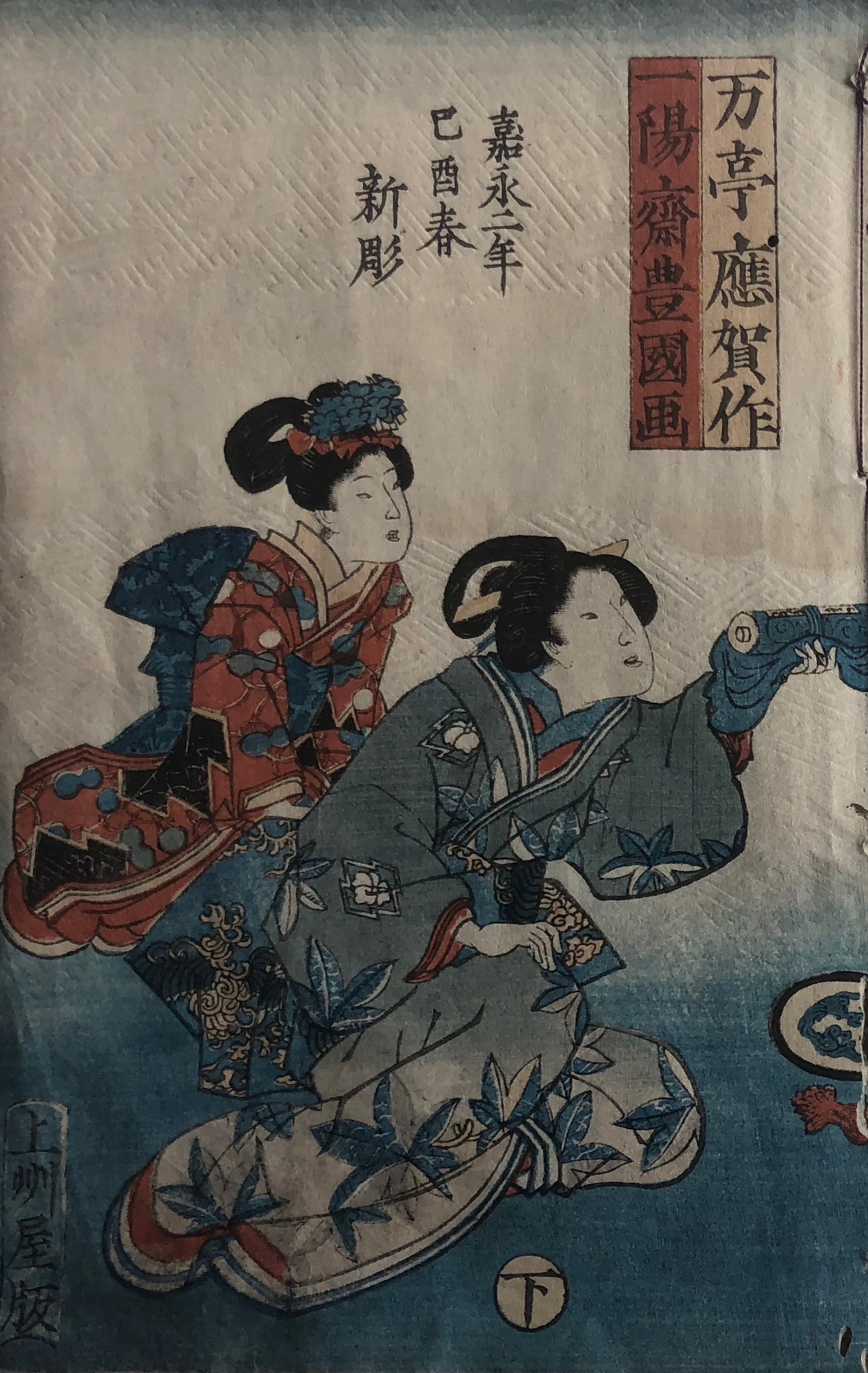 https://data.ukiyo-e.org/uploads/images/5897985997df9fc06a0023d894528a10.jpg
Dear Plasmo,
Many thanks for your excellent reply. There was indeed a second volume included in the purchase - seems to be volume 32? Who might the artist be (see enclosed pic).
With many thanks,
Martin Sandelin


---
---