Bijin-ga found in U.S. antique shop
---
[ Follow Ups ] [ Post Followup ] [ Ukiyo-e Q & A ]
---
Posted by Theodore Squires (66.35.7.162) on October 10, 2018 at 23:48:34: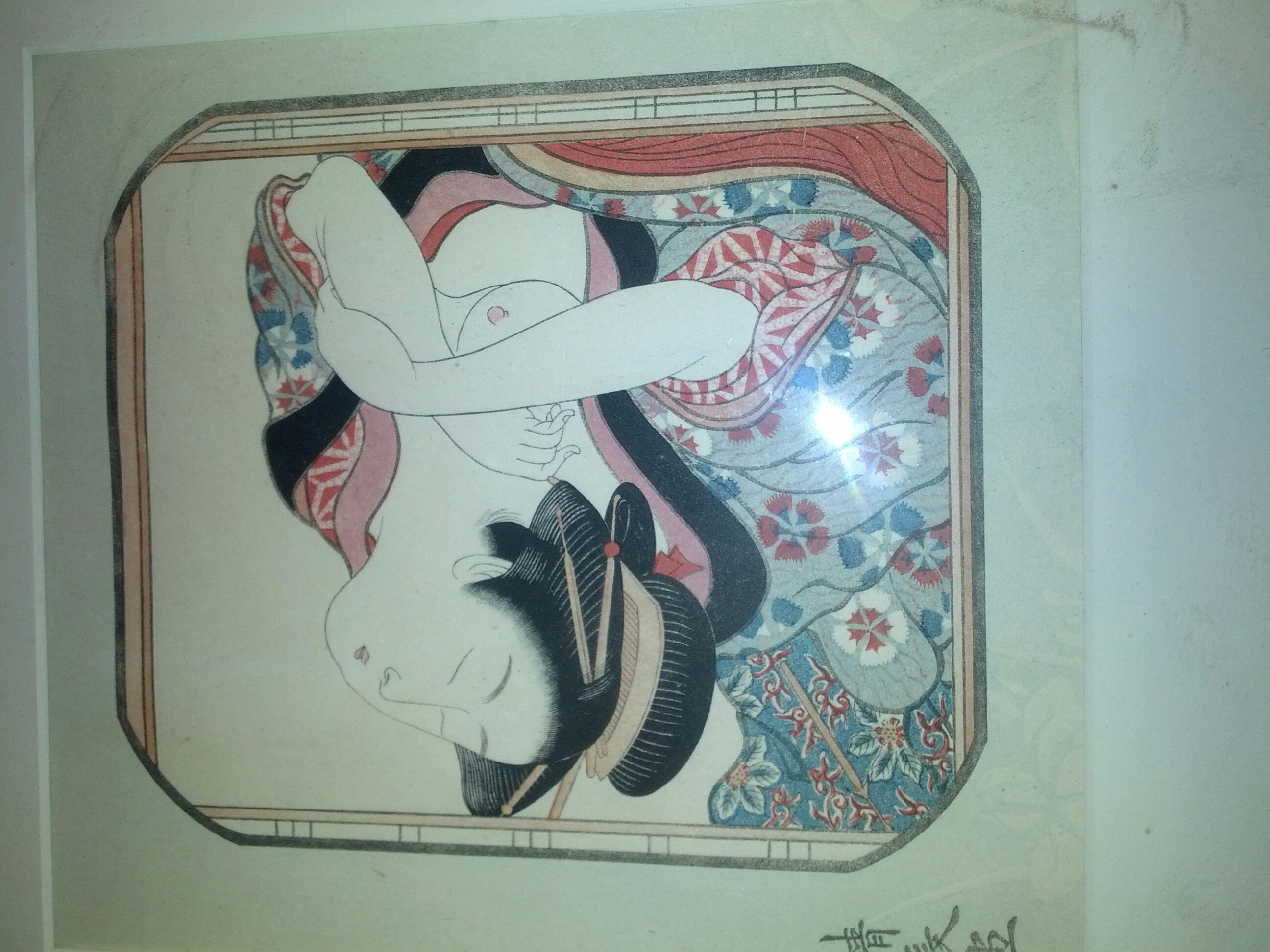 https://data.ukiyo-e.org/uploads/images/30c68f93be1cd0a9f5d3ccf1cd0443eb.jpg
Dear readers,
I've got a few nicer pieces from my time living in Japan and I recently came across this piece in Washington State. The main frame seems to show early 1800s style bijin-ga but given the lighter floral patterning visible in the background (towards the bottom of the print) and the plain printed unbordered signature I'm expecting this to either be a very recent piece designed to emulate classical prints. It is currently available to me for approximately 6000 yen ($55 USD) and I'm not sure if I want to purchase it if it's just a cheap reproduction but I'm lacking in the Bijin department. Any thoughts would be appreciated.


---
---