Kunichika mystery
---
[ Follow Ups ] [ Post Followup ] [ Ukiyo-e Q & A ]
---
Posted by Deriaki (176.115.28.198) on October 31, 2018 at 14:27:32: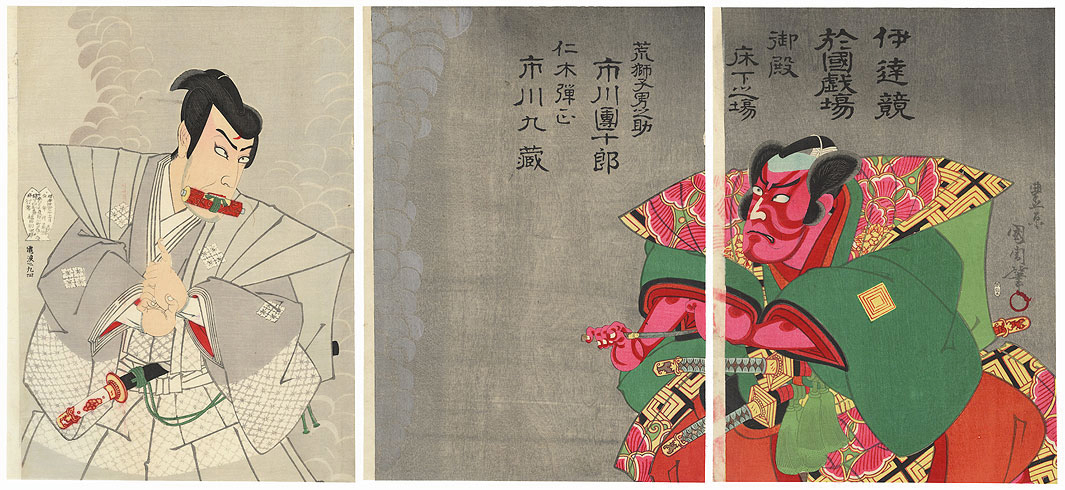 https://data.ukiyo-e.org/uploads/images/fba3a2d616fe0c9b3483d71ce4d74da6.jpg
I came across this image of Kunichika of a well known Kabuki scene,
but being unable to find a date I did some research and came across the following image; https://cs.nga.gov.au/detail.cfm?irn=254228 Which appears to be overall similar but the difference in writing and the patterning of the kimono riddled me...
Does any of the experts know what's happening here?
I've seen a work of Kunisada with the same kimono, is it teacher -> student related?
What is the difference in writing? And what can be found on the date?
Looking forward to your help a lot!


---
---