Re: Kunichika mystery
---
[ Follow Ups ] [ Post Followup ] [ Ukiyo-e Q & A ]
---
Posted by Hans Olof Johansson (83.252.88.54) on November 01, 2018 at 16:29:19:
In Reply to: Re: Kunichika mystery posted by Deriaki on November 01, 2018 at 13:14:14: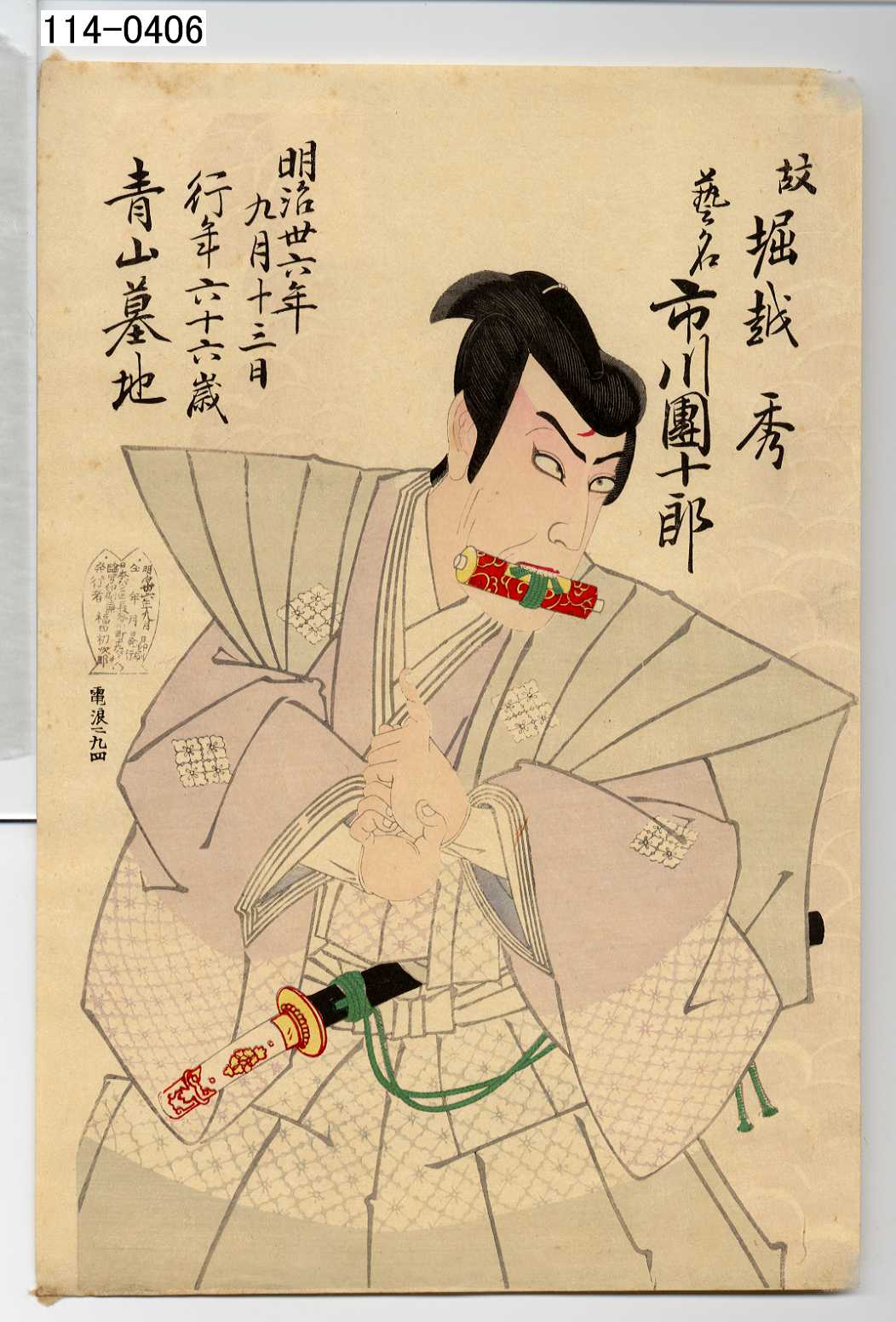 https://data.ukiyo-e.org/waseda/images/114-0406.jpg
Here is another version of the left panel. It's dated Meiji 36 (1903) and appears to be a memorial portrait of Ichikawa Danjûrô, who died in 1903. This would be after Kunichikas death, and in Waseda Museum it's listed as a work by an unknown artist
I don't believe that any of them was published as early as 1882. The one you found on the net seems to be from Meiji 31(1898) and may well be the oldest.
Best regards,
Hans Olof


---
---