Re: Identify artist
---
[ Follow Ups ] [ Post Followup ] [ Ukiyo-e Q & A ]
---
Posted by Chris Brooks (136.33.43.188) on November 01, 2018 at 21:34:26:
In Reply to: Re: Identify artist posted by Alec W. on November 01, 2018 at 21:21:32: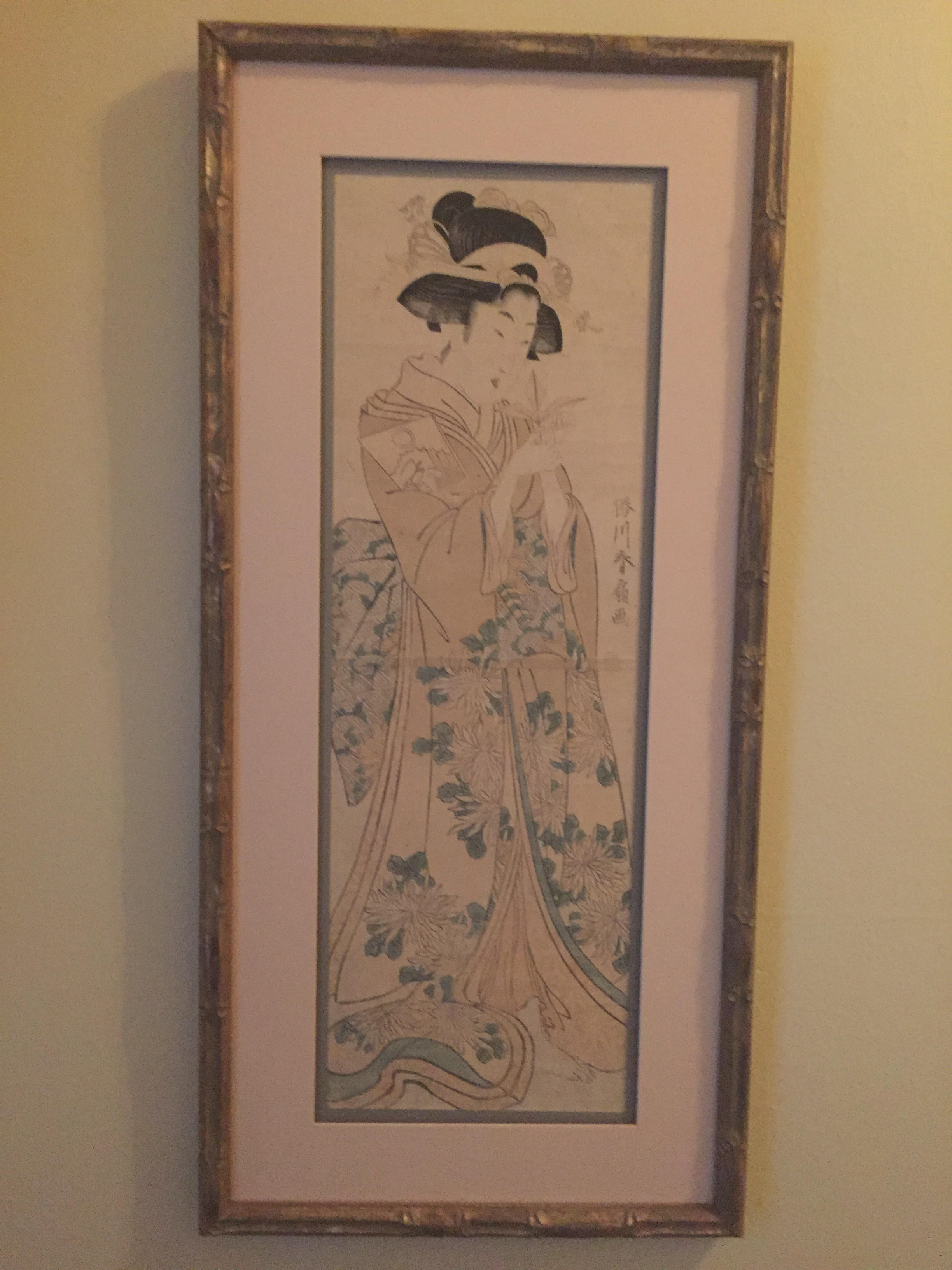 https://data.ukiyo-e.org/uploads/images/d0dee34eddc11d0064daeb683ab40069.jpg
Thanks for your explanation but the different types of Japanese characters boggles my mind.
I happen to own a very nice vertical diptych by Katsukawa Shunsen that I have framed and hanging on my stairway. I'll see if I can get a close-up of the signature but it doesn't look like the other print.


---
---