Identify imagery
---
[ Follow Ups ] [ Post Followup ] [ Ukiyo-e Q & A ]
---
Posted by Llama (71.234.190.191) on November 05, 2018 at 04:04:56: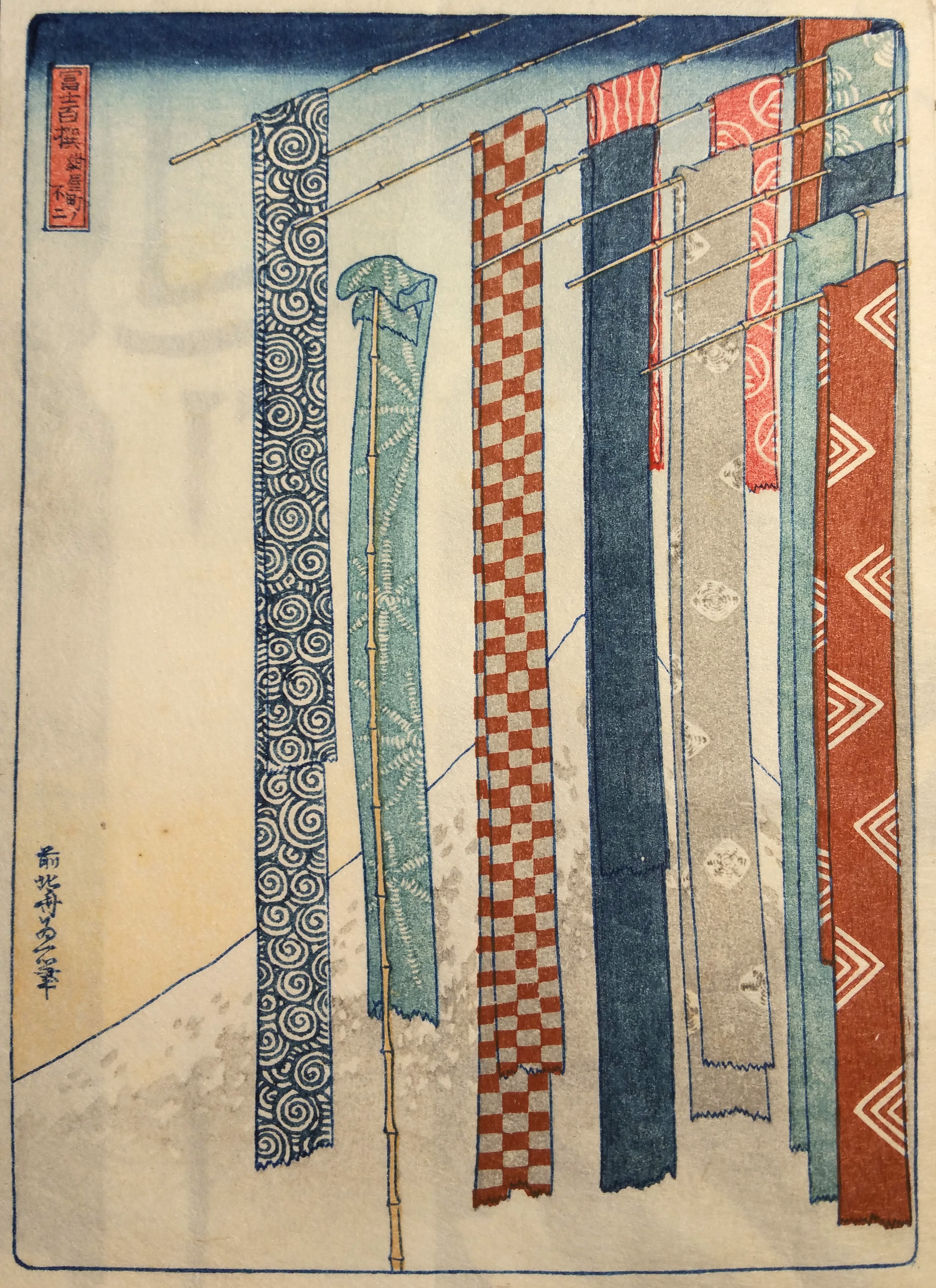 https://data.ukiyo-e.org/uploads/images/7dd671bf03e07f44ac1a49d94f693f97.jpg
Can anyone help me understand the imagery in this print?
- What are the textiles(?) depicted?
- Is this a scene from a historical event, or a story, or otherwise symbolic?
I'm interested in any thoughts, including artist and time period identification. What a nice responsive community here.


---
---