Re: Identify imagery
---
[ Follow Ups ] [ Post Followup ] [ Ukiyo-e Q & A ]
---
Posted by Hans Olof Johansson (83.252.88.54) on November 05, 2018 at 23:50:15:
In Reply to: Identify imagery posted by Llama on November 05, 2018 at 04:04:56: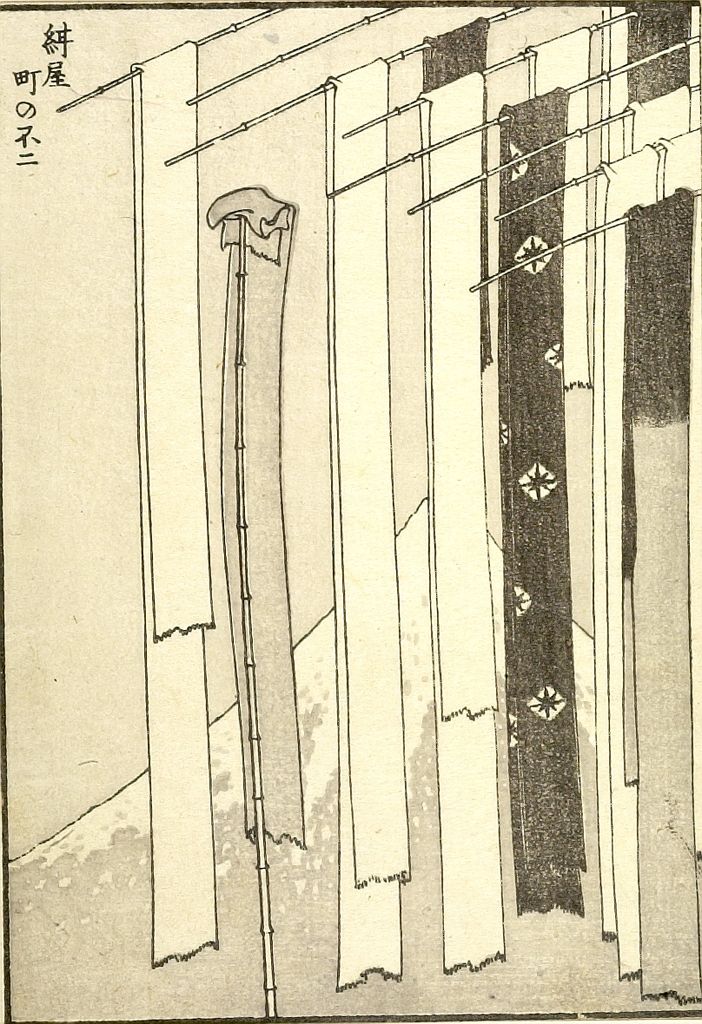 https://data.ukiyo-e.org/harvard/images/HUAM-CARP02978.jpg
Originally it was designed as a book plate in Hokusai's "Hundred views of Mount Fuji", first published in the mid-1830s (see above). It depicts Fuji as seen from the dyers' quarter in Edo.
I don't know when your colour version was published, but the absence of censor's seal and publisher's mark would suggest that it's a 20th century pastiche.
Best regards,
Hans Olof


---
---