Identification
---
[ Follow Ups ] [ Post Followup ] [ Ukiyo-e Q & A ]
---
Posted by David Woods (90.73.200.113) on November 09, 2018 at 12:22:40: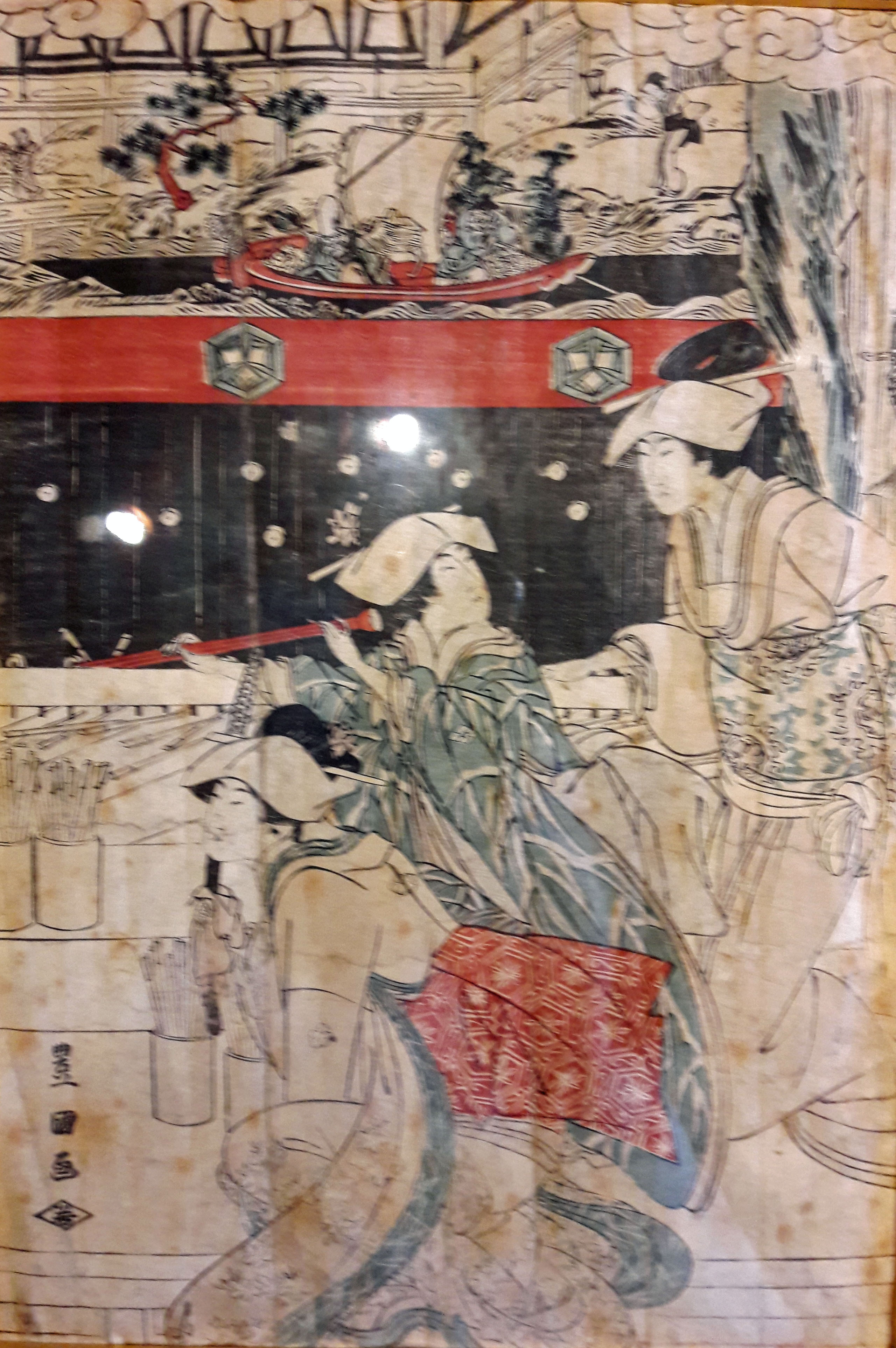 https://data.ukiyo-e.org/uploads/images/581b7abbc9c89eb966e522b63f2780d0.jpg
Does anyone have an idea on this? We have three, which seem to be of different theatrical themes, and with the same hexagonal symbol in each case. I can post the others if there is interest.
Thanks in advance.


---
---