Re: Identification
---
[ Follow Ups ] [ Post Followup ] [ Ukiyo-e Q & A ]
---
Posted by Hans Olof Johansson (83.252.88.54) on November 10, 2018 at 15:19:15:
In Reply to: Identification posted by David Woods on November 09, 2018 at 12:22:40: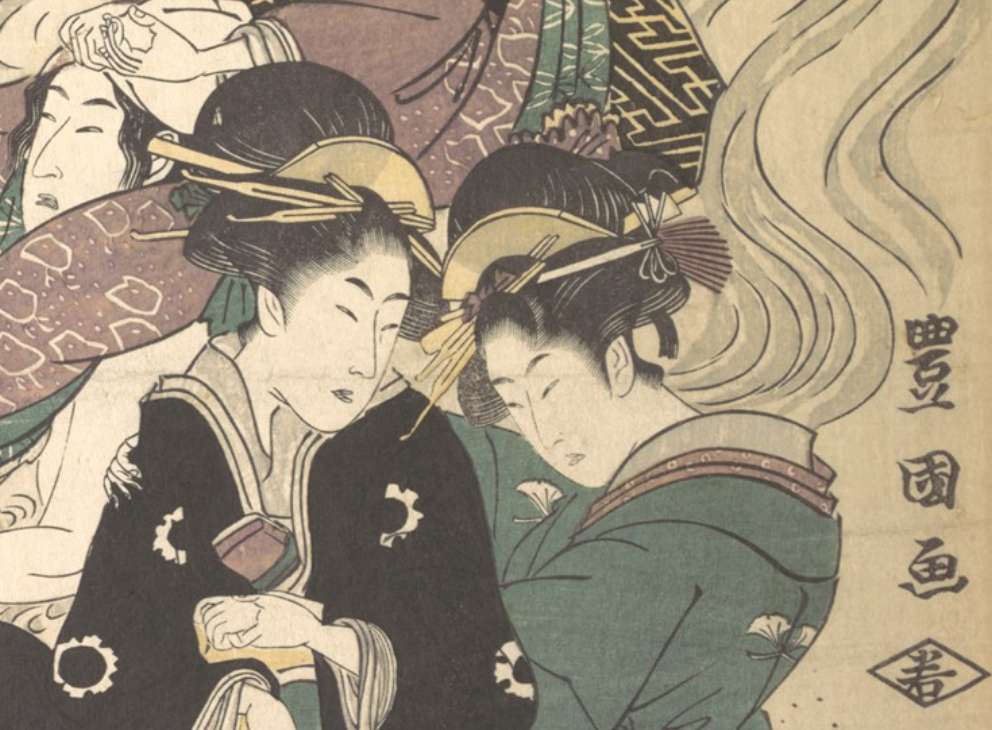 https://data.ukiyo-e.org/uploads/images/ebdcaed358ecde701b08bfece8e55d3e.jpg
Though your image is rather blurred, I'm pretty sure that your print is a panel from a triptych designed by Toyokuni (1769-1825) and probably published in the late 1790s. Above is a detail of a triptych from the same period with a similar signature and the same publisher's mark (Wakasaya).
Could the other two prints perhaps be the other panels of the triptych? It would indeed be interesting to see them too.
Best regards,
Hans Olof


---
---