Help identifying print please?
---
[ Follow Ups ] [ Post Followup ] [ Ukiyo-e Q & A ]
---
Posted by Keith Bennion (78.144.99.95) on November 12, 2018 at 15:53:31: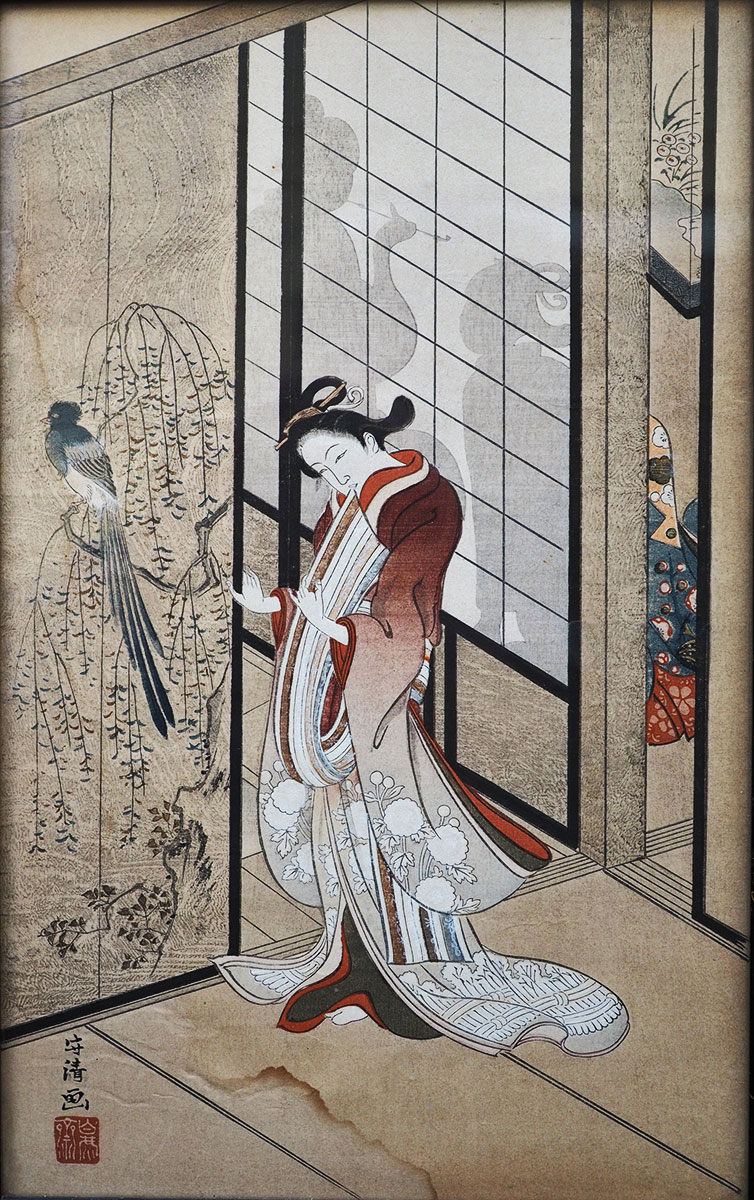 https://data.ukiyo-e.org/uploads/images/672fb032e6d77c5bc4dd41bcb77c3cae.jpg
I have recently purchased two prints both I believe by same artists, both framed by same framer early to mid 1900's in UK, both approx 8" x 12".
One came up on John Resig's search as possibly a print from an album of selected japanese woodblock prints on JAODB, the other did not come up on the search and has a signature and seal I believe.


---
---