Print/orihon info
---
[ Follow Ups ] [ Post Followup ] [ Ukiyo-e Q & A ]
---
Posted by T R Crown (107.134.156.43) on November 20, 2018 at 16:40:40: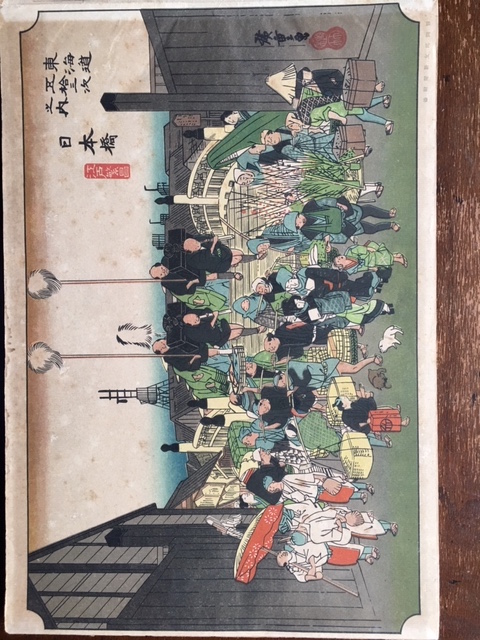 https://data.ukiyo-e.org/uploads/images/887ba71720cbb5c7b9f1ca47de824fd9.jpg
Hello All; I have inherited an accordion-style book (Orihon?), measuring 14 3/16" x 9 5/8", containing 72 images, printed on one side only, and am seeking any information or helpful sources as to what it is and its age. Thanks for any help you might provide.


---
---