Re: Markings identification
---
[ Follow Ups ] [ Post Followup ] [ Ukiyo-e Q & A ]
---
Posted by Clay (184.91.14.165) on November 25, 2018 at 17:06:02:
In Reply to: Markings identification posted by Clay on November 25, 2018 at 16:59:26: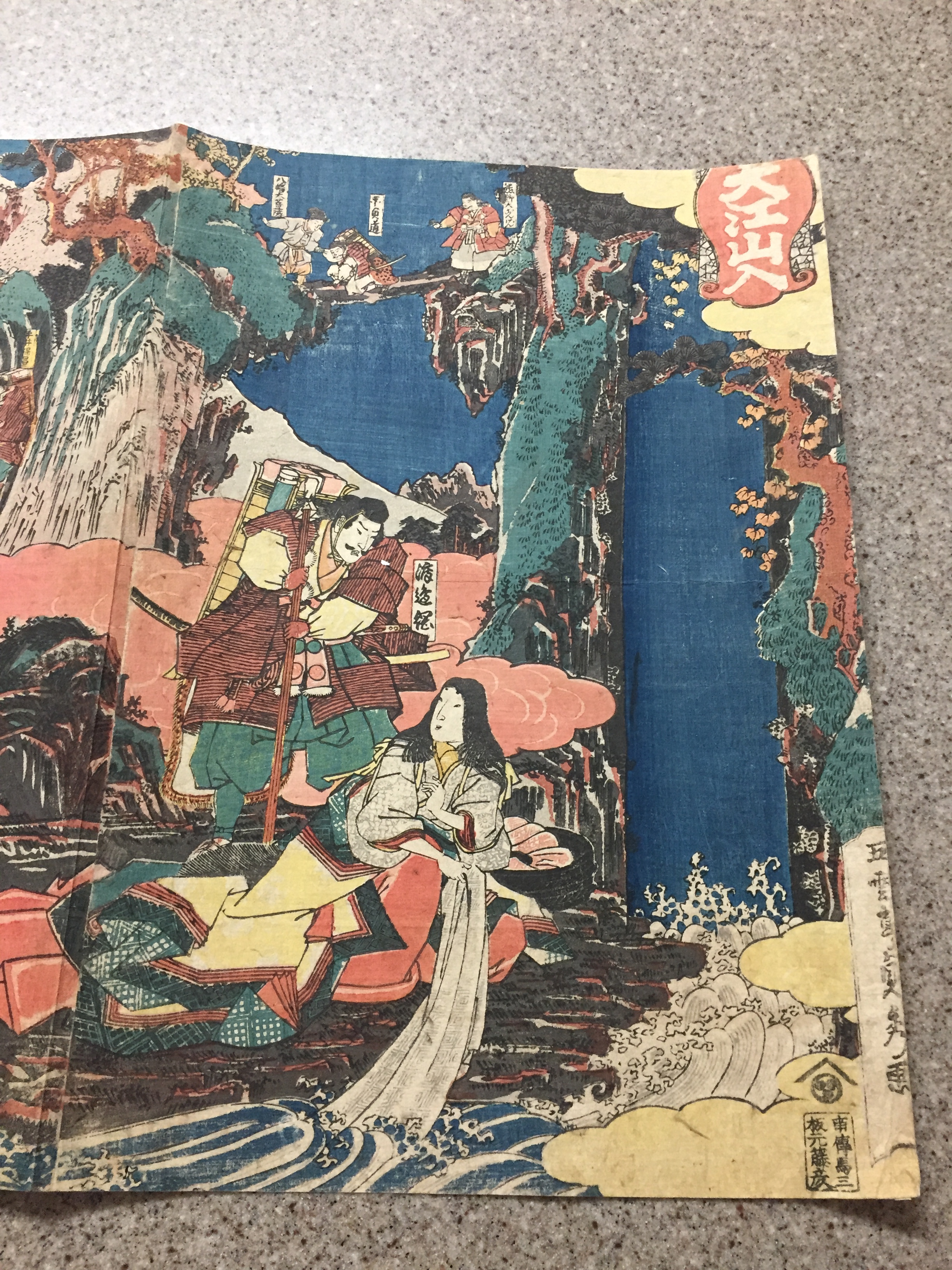 https://data.ukiyo-e.org/uploads/images/f9d78bcf0fe3e0ae0ed21f6c70bdda5c.jpg
Also trying to figure out the approximate age of this print. I'm coming up with ca 1839, but also getting conflicting dates. Thanks for any help.


---
---