Possible artist signature
---
[ Follow Ups ] [ Post Followup ] [ Ukiyo-e Q & A ]
---
Posted by Chris Brooks (136.33.43.188) on November 30, 2018 at 22:53:36: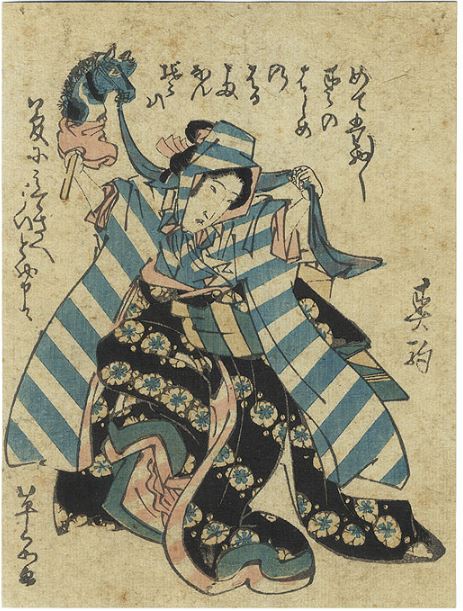 https://data.ukiyo-e.org/uploads/images/bdec29531772f9737feaa3c7d903f5ba.jpg
Here is a nondescript print with no seals and I'm not sure it has a signature unless it is the characters on the lower left. The bottom character looks like ga but may not be. Can anyone tell me if it is an artist signature and if so the name. Could the first character be a form of "Ashi"?
Thanks
Chris


---
---