Re: is this kunisada?
---
[ Follow Ups ] [ Post Followup ] [ Ukiyo-e Q & A ]
---
Posted by Alec W. (76.98.179.206) on December 02, 2018 at 01:52:45:
In Reply to: is this kunisada? posted by Richard Parr on December 01, 2018 at 23:01:22: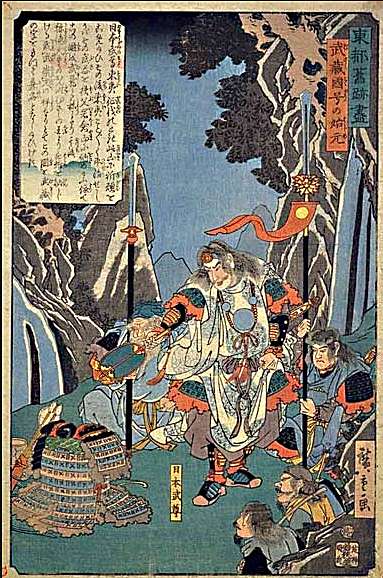 https://data.ukiyo-e.org/uploads/images/b72227d73e42724b27ddc744fa0a824e.jpg
This is Hiroshige I, signing "Hiroshige ga" (廣重画).
This print comes from the series "Old Edo Tales Illustrated"
("Toto Kyuseki Zukushi"), originally published c. 1845.
http://www.hiroshige.org.uk/hiroshige/historical_subjects/old_edo_tales/old_edo_tales.htm
I'm not sure what the subject matter is; perhaps someone else can furnish at least a partial translation...


---
---