Kunisada I triptych
---
[ Follow Ups ] [ Post Followup ] [ Ukiyo-e Q & A ]
---
Posted by Deriaki (176.115.28.198) on December 04, 2018 at 15:36:15: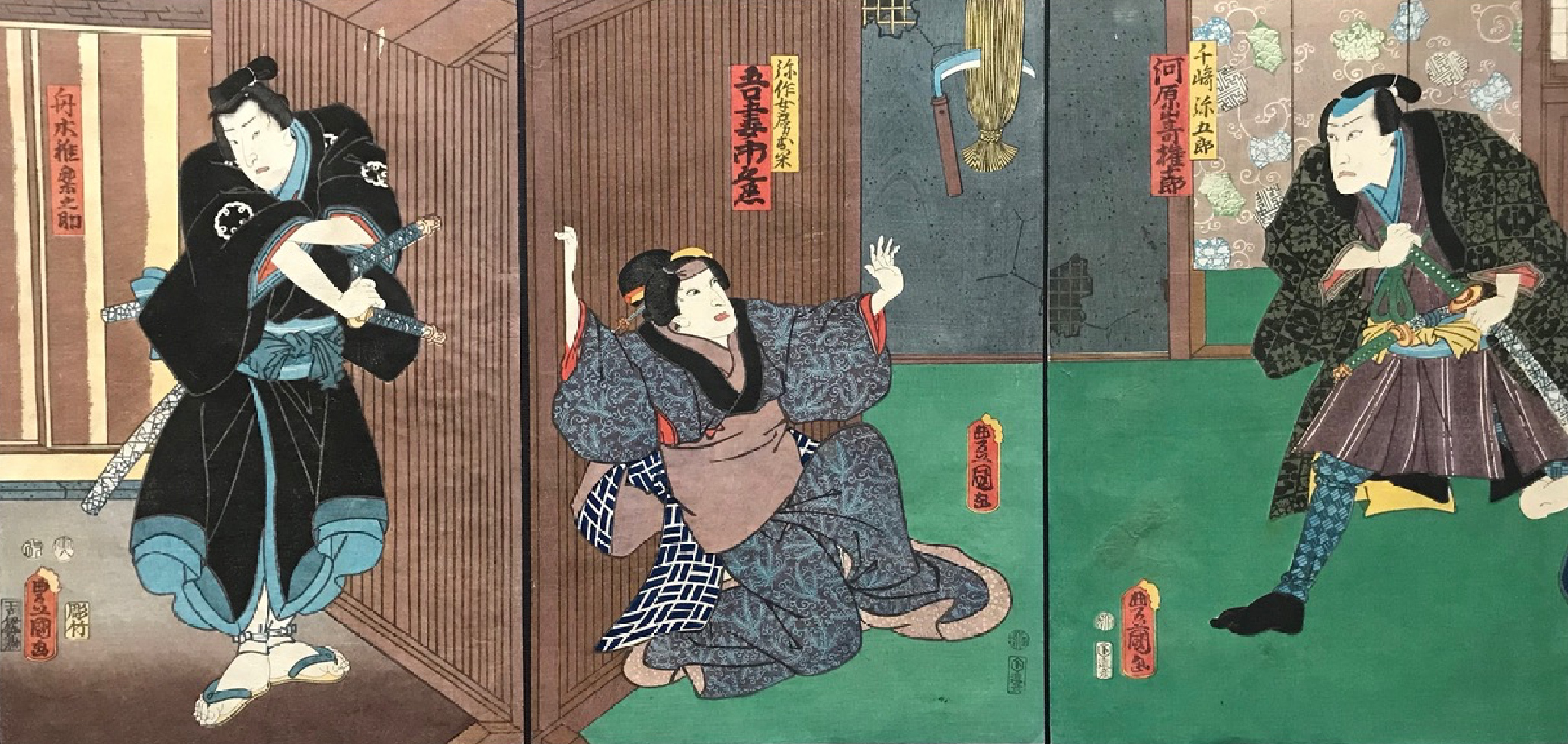 https://data.ukiyo-e.org/uploads/images/862d96781dff7c33a918ecd9481bf2c1.jpg
Hi,
I recently came across a Kunisada I triptych that caught my attention.
After some research, unfortunately without Japanese reading skills, I started getting confused though.
The right part looks like two sheets depicting the Kabuki play 'Kanadehon Suzuri no Takashima'
which I found on the ARC Ukiyo-e portal under: http://www.dh-jac.net/db/nishikie/results.php?f3=arcUP0117&f9=1&f11=1&-max=50&enter=portal
Could it be that it was a quadriptych at one stage?
The mismatching cartouches don't makes me believe of this as a possibility.
The colours and the perspective of the wall on the middle and left sheet are quite closely on the other hand.
Does any of the experts of the board have any idea what's happening here?
Any help is greatly appreciated.


---
---