Kiyochika Kobayashi print
---
[ Follow Ups ] [ Post Followup ] [ Ukiyo-e Q & A ]
---
Posted by Julius (83.183.74.78) on December 06, 2018 at 15:32:51: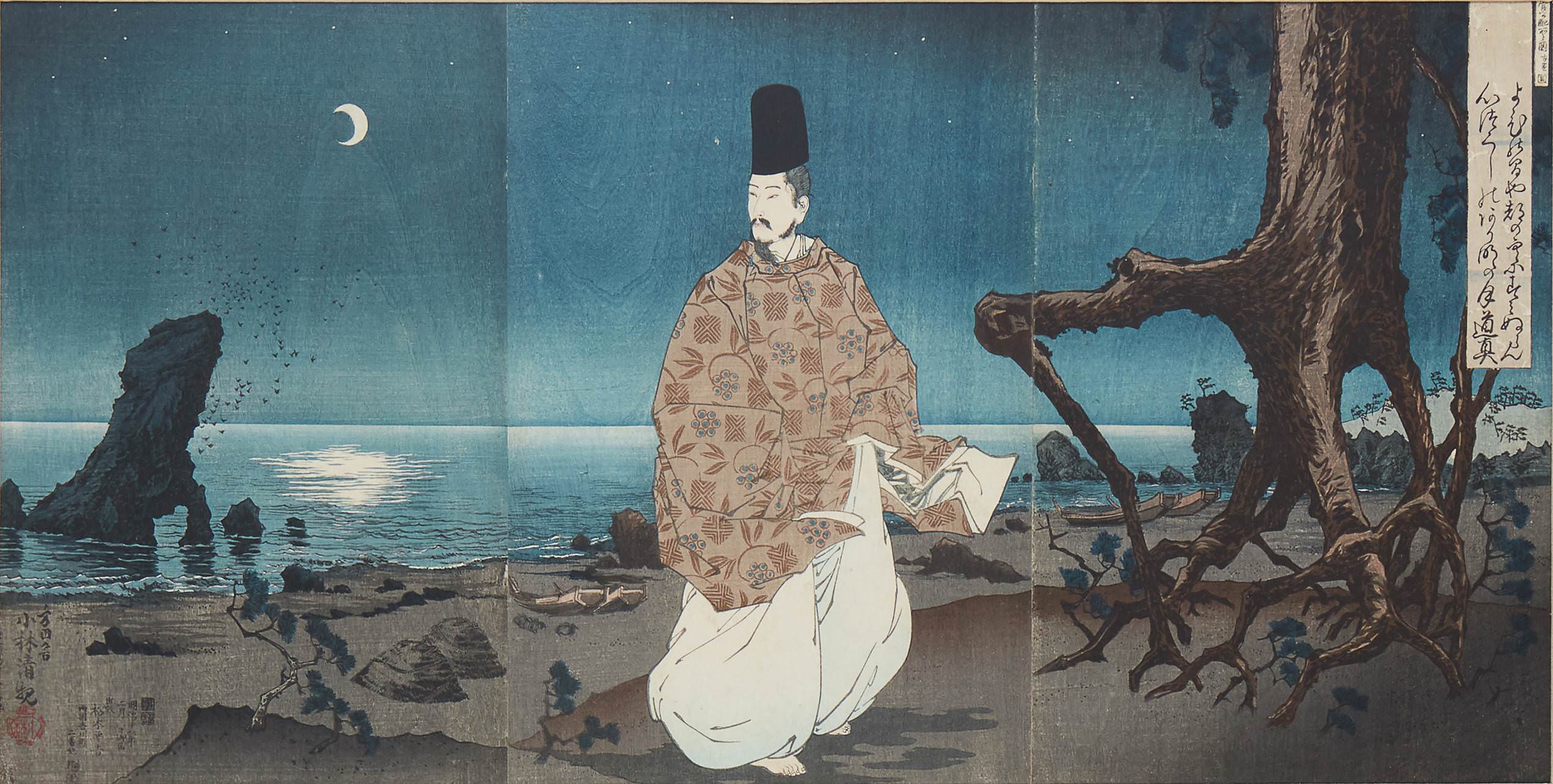 https://imgur.com/a/nb1MF15
Hello!
I recently acquired this print and since I neither speak nor read Japanese I was wondering if someone could help me decipher what the writing in this print means?
Am I correct in assuming that the characters in the lower left corner (there are some additional characters to left of the ones seen in the image, but they are concealed by the passpartou) are connected with the publisher and/or the artist? And that the characters in the upper right corner are more connected with the subject matter of the print (like maybe a poem?)?
I have studied the different versions of the print that are available through ukiyo-e.org and I was also wondering about the stars in the night sky. The stars seem to vary - both in size and position (in some versions there are more stars, in other less stars) - between the prints. How come? Where they painted on at a later stage of the printing process (meaning they were not part of the wood block) or is it because of fading?
Lastly I was wondering about the classification of Kobayashi's print - are they referred to as late examples of ukiyo-e or are they considered shin-hanga? Or maybe some sort of hybrid?
Phew! I understand that it might be difficult to answer all of these questions but any kind of insight would be much appreciated. I find the print hauntingly beautiful and the online resources I have found on the print and Kobayashi could only get me so far.
Kind regards
Julius


---
---