Re: Artist and printer
---
[ Follow Ups ] [ Post Followup ] [ Ukiyo-e Q & A ]
---
Posted by Alec W. (76.98.179.206) on December 26, 2018 at 06:37:24:
In Reply to: Artist and printer posted by Sahl on December 25, 2018 at 17:02:21: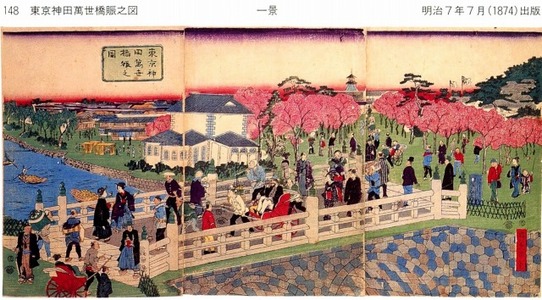 https://data.ukiyo-e.org/uploads/scaled/302dded231f7bfc5f21cc9aeb751cdea.jpg
Here's a page showing the full triptych, along with some info:
http://www.nakanihon.co.jp/gijyutsu/Shimada/Edo_Meiji_Era/KAIKAE088.html
According to that site, the artist is Ikkei (一景). The date seals on the print are for 1874/10, and the publisher seals belong to Tsutaya Kichizō.
It doesn't appear to me that any carver or printer markings are present.


---
---