18th C. ehon Artist?
---
[ Follow Ups ] [ Post Followup ] [ Ukiyo-e Q & A ]
---
Posted by GSquared (24.20.129.168) on December 27, 2018 at 17:52:16: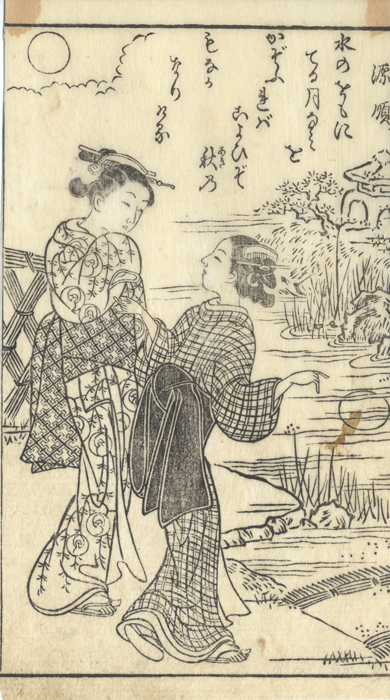 https://data.ukiyo-e.org/uploads/images/85c19ee423c5b3cdba4f15026bd30f63.jpg
This is a little ehon print I have and never been able to determine the artist. I was thinking someone might know or have an idea. It looks somewhat like Harunobu in the figure styling, but there is something in the faces that doesn't quite look like his work to my eye. Any thoughts?


---
---