Kuniyasu - actors
---
[ Follow Ups ] [ Post Followup ] [ Ukiyo-e Q & A ]
---
Posted by Guy Pepermans (84.197.53.216) on January 13, 2019 at 16:56:43: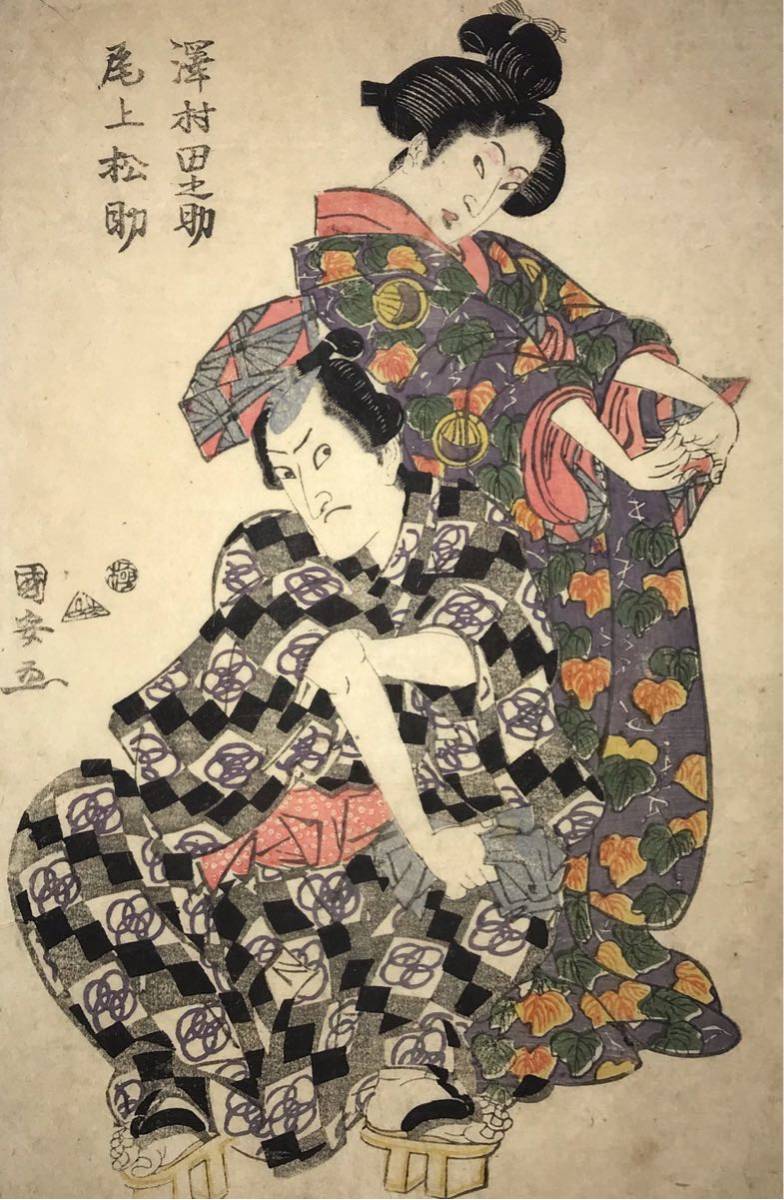 https://data.ukiyo-e.org/uploads/images/36bb9a0f54e232bd565e5fd92fe96f18.jpg
This early print by Kuniyasu depicts the actors Sawamura Tanosuke II and Onoe Matsusuke II. Only the actor names are mentioned, no actor roles. Kiwame and gy˘ji censor seal of Yamaguchiya T˘bei but no publisher's mark.
I presume that the date of publication was somewhere in 1813.
Just wondering if this print is related to a specific kabuki performance.
Guy.


---
---