Help reading kanji on woodblock
---
[ Follow Ups ] [ Post Followup ] [ Ukiyo-e Q & A ]
---
Posted by Jim Spencer (136.25.146.32) on January 15, 2019 at 23:58:42: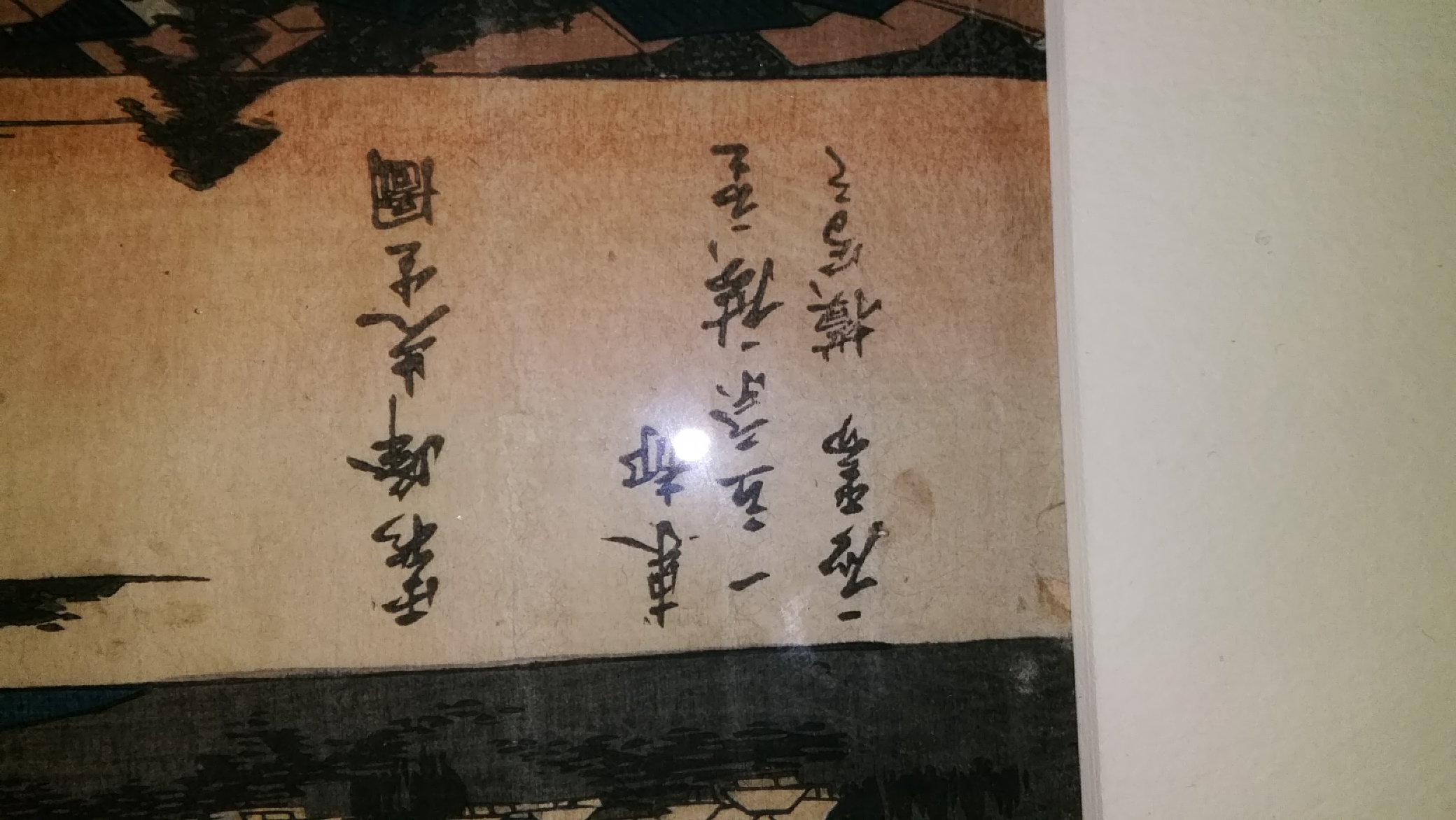 https://data.ukiyo-e.org/uploads/images/7369b57c01b005bc62639fdd06fcd844.jpg
On December 17th @ 18:45, I submitted a question to the message board but I realize now that the resolution of the photo that I uploaded was inadequate except for viewing the overall layout and gross features of the print. With this posting, I have uploaded the kanji that appear along the left-hand edge of the print. I am hoping that someone can help me in reading the kanji and identifying the print. The entire print can still be viewed attached to my second posting on December 17th.
With many thanks,
Jim Spencer


---
---