Re: Chikashige triptych with extra faces
---
[ Follow Ups ] [ Post Followup ] [ Ukiyo-e Q & A ]
---
Posted by Judy Hahn (83.252.89.32) on January 17, 2019 at 13:32:34:
In Reply to: Chikashige triptych with extra faces. posted by Scott C on January 16, 2019 at 20:50:08: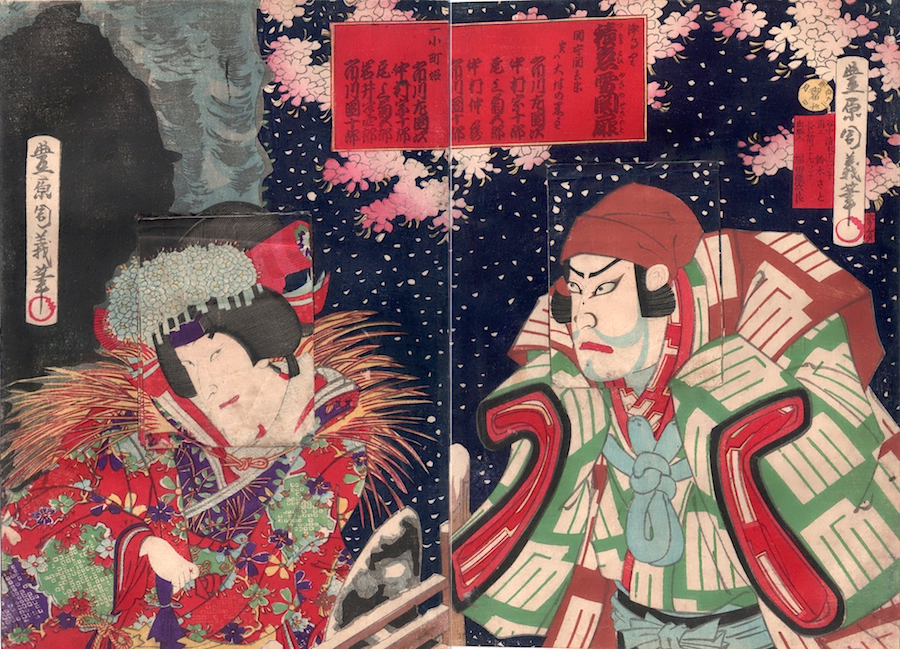 https://data.ukiyo-e.org/uploads/images/8f36070f8bd89fc3f0783811ab8efa34.jpg
It is a kind of komochi-e or trick print. Each of the faces is of an actor that has played that role in the kabuki play. I own one by Chikashige, which has five actors for each of the two roles.
For this print, the Tokyo Metro Library terms the genre hanging print: Shikake-e (mekuri) -- 仕掛絵(めくり)
The multiple faces can be seen at:
https://ukiyo-e.org/upload/8f36070f8bd89fc3f0783811ab8efa34



---
---