Re: Identification help
---
[ Follow Ups ] [ Post Followup ] [ Ukiyo-e Q & A ]
---
Posted by Alec W. (76.98.179.206) on January 21, 2019 at 04:42:35:
In Reply to: Identification help posted by Sebastien on January 20, 2019 at 16:47:34: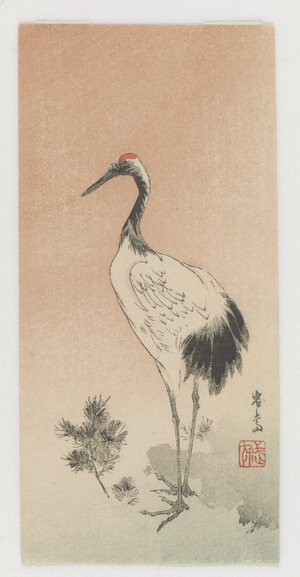 https://data.ukiyo-e.org/uploads/scaled/368a612009b71fc5d75a77a78ec0e7ac.jpg
The Freer/Sackler has a copy of this print, which they attribute to Kikuchi Yōsai and date to c. 1910. Since Yōsai died in 1878, I'm not totally sure what to make of all that. Perhaps this is a print adaptation of an earlier painted design?
https://www.freersackler.si.edu/object/S2003.8.3810/


---
---