Re: Hiroshige?
---
[ Follow Ups ] [ Post Followup ] [ Ukiyo-e Q & A ]
---
Posted by Alec W. (76.98.179.206) on January 22, 2019 at 14:54:46:
In Reply to: Hiroshige? posted by H. Laroo on January 22, 2019 at 13:10:47: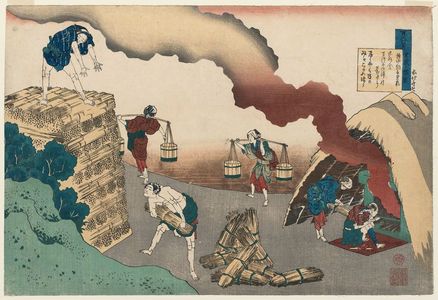 https://data.ukiyo-e.org/mfa/scaled/sc145705.jpg
The design is from Hokusai's series "Hyakunin isshu uba ga etoki"; here is an original at the MFA:
https://www.mfa.org/collections/object/234411
The round seal at the lower left looks like it's probably the seal of a reprint publisher, but I don't recognize it.


---
---