Questions regarding date/play/role in an
---
[ Follow Ups ] [ Post Followup ] [ Ukiyo-e Q & A ]
---
Posted by MichaelO (73.193.74.149) on February 24, 2019 at 22:16:29: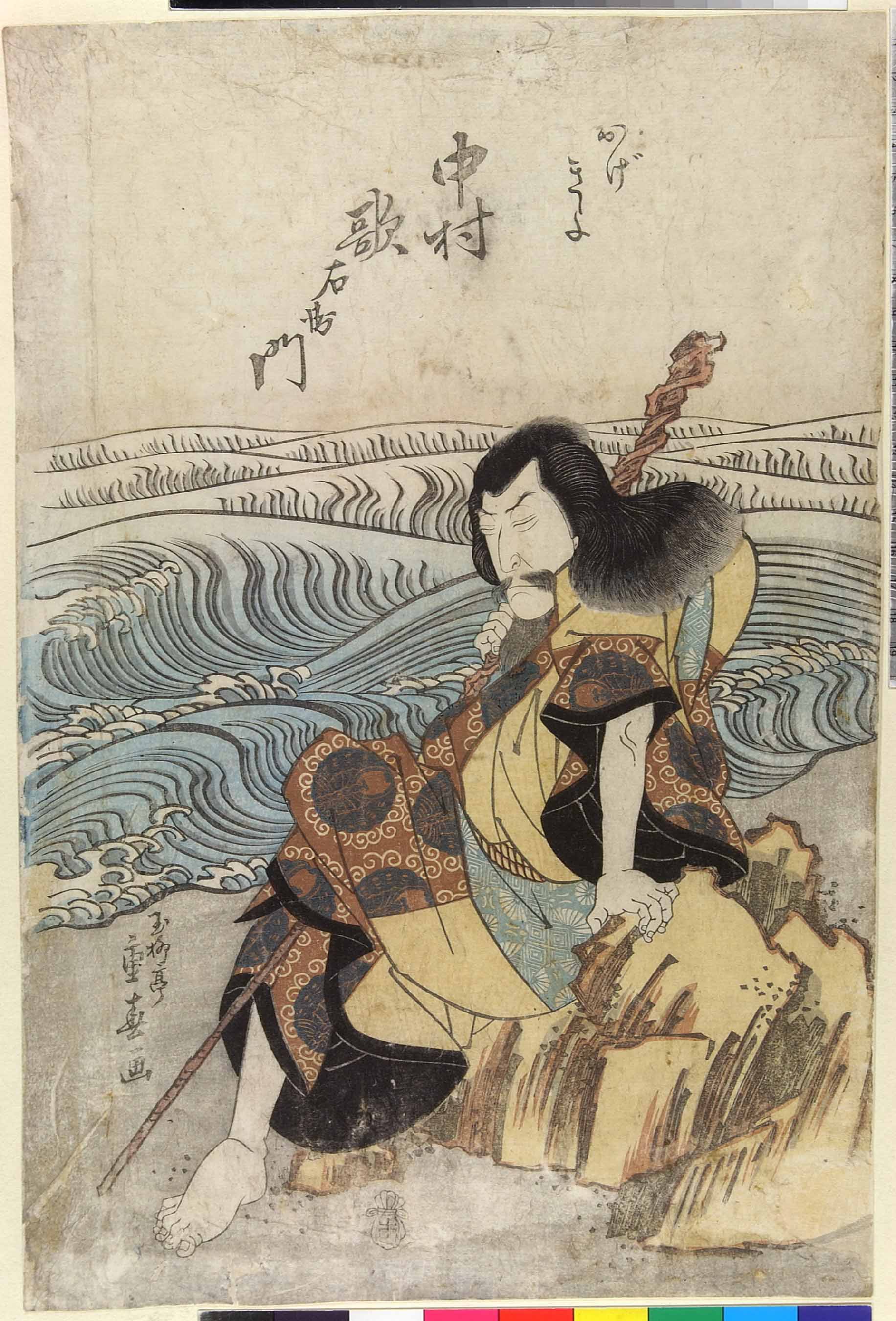 http://www.arc.ritsumei.ac.jp/archive01/theater/image/PB/PVT/Ebi/Prints/Ebi0060.jpg
Attached is an image of a print held by Ritsumeikan University. As best I can make out, the print is by Shigeharu and depicts the actor Nakamura Utaemon. The publisher is Wataya Kihei (Marks 30-058). Does anyone have any information regarding the date of this print? The role being played and the play? Also, this sure seems like half a diptych to me. Does anyone know if it is? Thank you for any help.


---
---