More help.
---
[ Follow Ups ] [ Post Followup ] [ Ukiyo-e Q & A ]
---
Posted by Stephen Seitz (172.79.135.56) on March 01, 2019 at 13:47:56: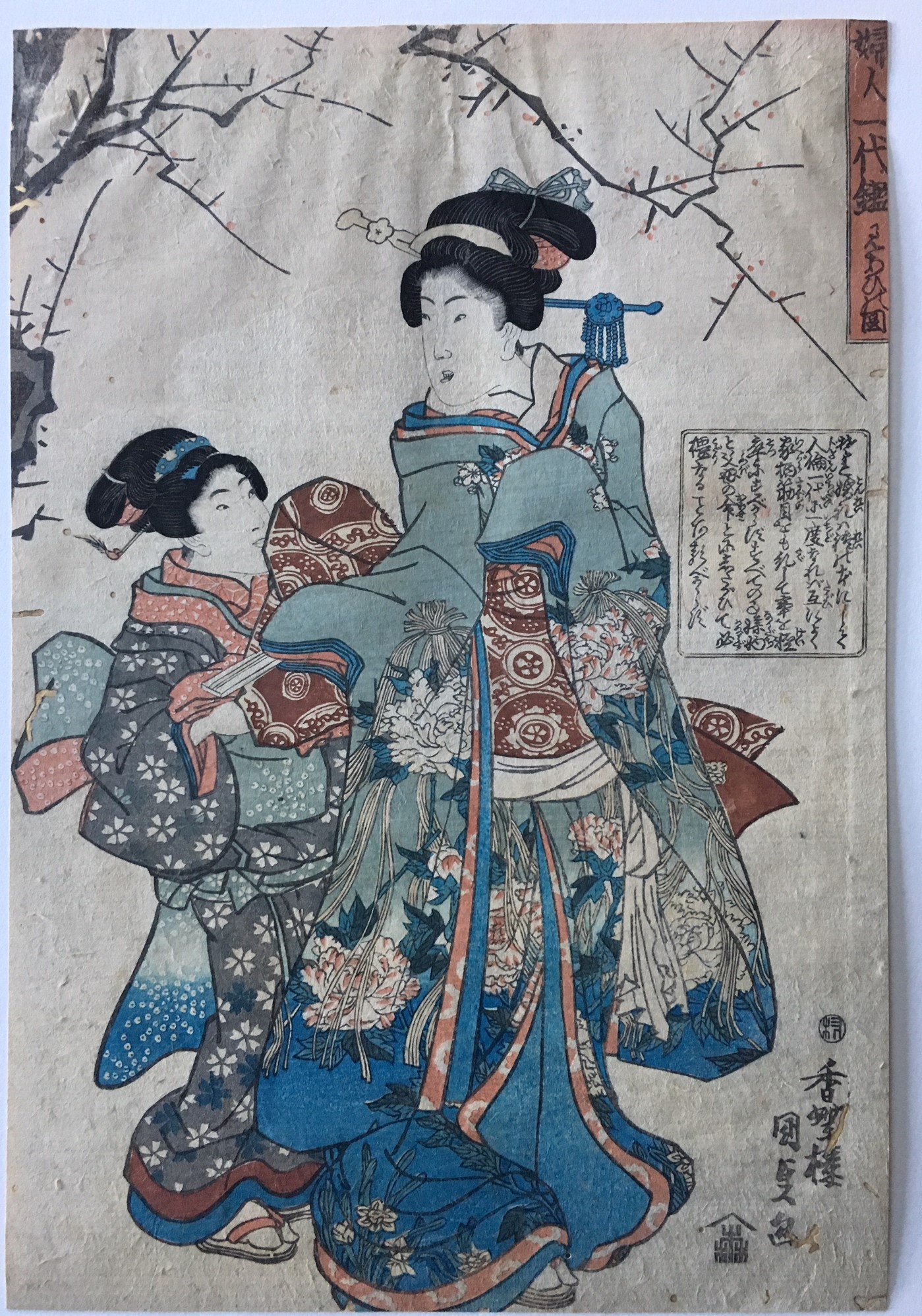 https://data.ukiyo-e.org/uploads/images/db7fd75eaa804370e7c93604a1446a28.jpg
I am trying my hand at this, but am a novice, at best. I believe the censor seal dates this to 1843-45, and the publisher is Mori-ya Jehei. A cannot confirm the artist, but if I am right about the publisher, I am guessing the artist is Shuntei. Could someone with more knowledge than I have confirm or correct me on this? Also anything about a title for this print? Thank you.


---
---