Lady Murasaki. Unknown Artist? Help ID!
---
[ Follow Ups ] [ Post Followup ] [ Ukiyo-e Q & A ]
---
Posted by Michael Spinelli (67.80.61.202) on March 07, 2019 at 12:49:32: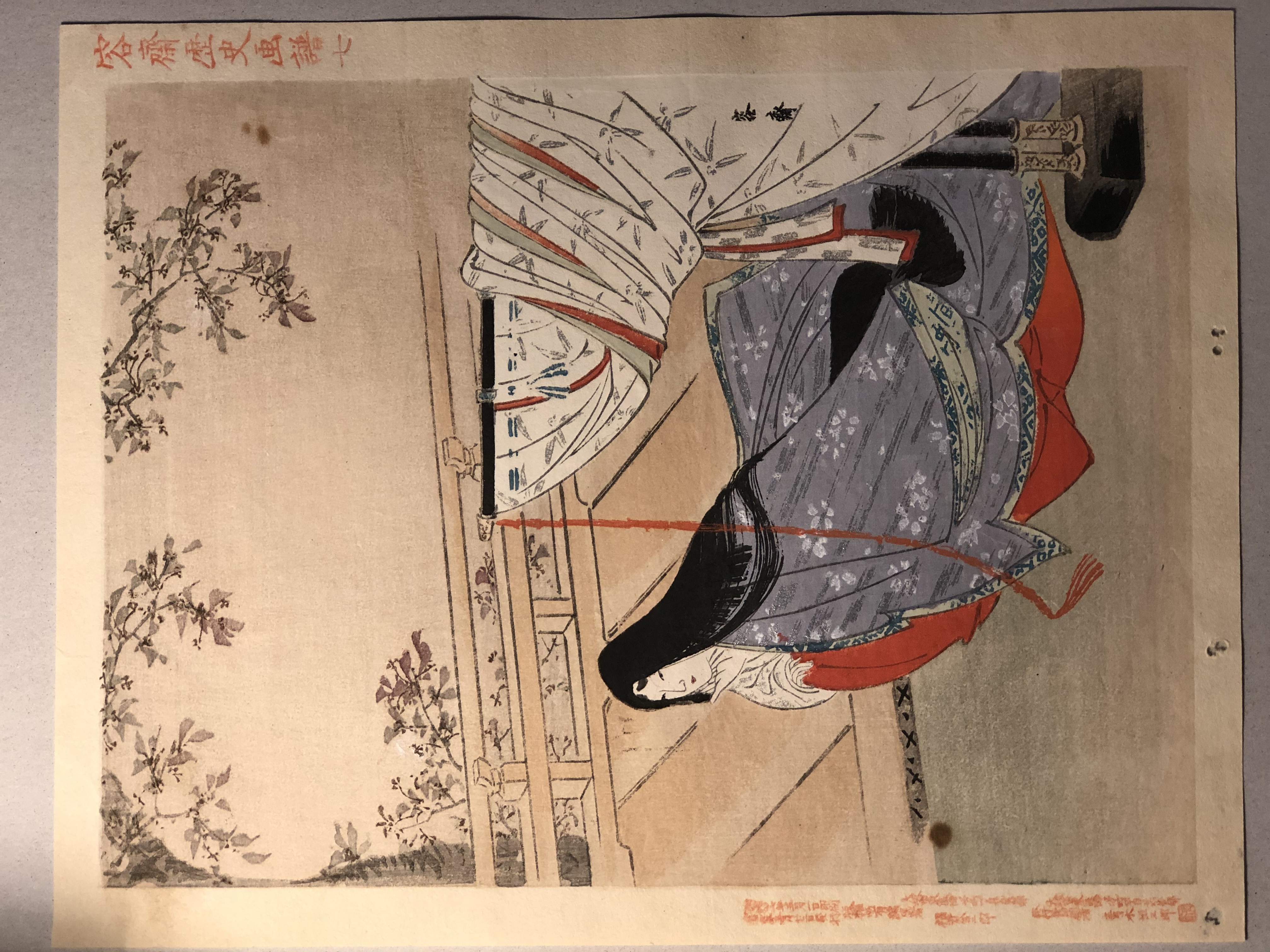 https://data.ukiyo-e.org/uploads/images/c7688c93aa67a730fbef9589bb5d7904.jpg
Hi all!
I purchased this about 3 years ago in Kyoto at a bookstore/woodblock dealer. Upset now that I didnít buy more since Iím starting to want to collect woodblocks. I believe they said it was likely 80-100 years old at the time. So fairly recent in terms of woodblocks.
Can anyone help me ID the artist/scene?
---
---