Print Identification help
---
[ Follow Ups ] [ Post Followup ] [ Ukiyo-e Q & A ]
---
Posted by MichaelO (73.193.74.149) on March 08, 2019 at 21:20:00: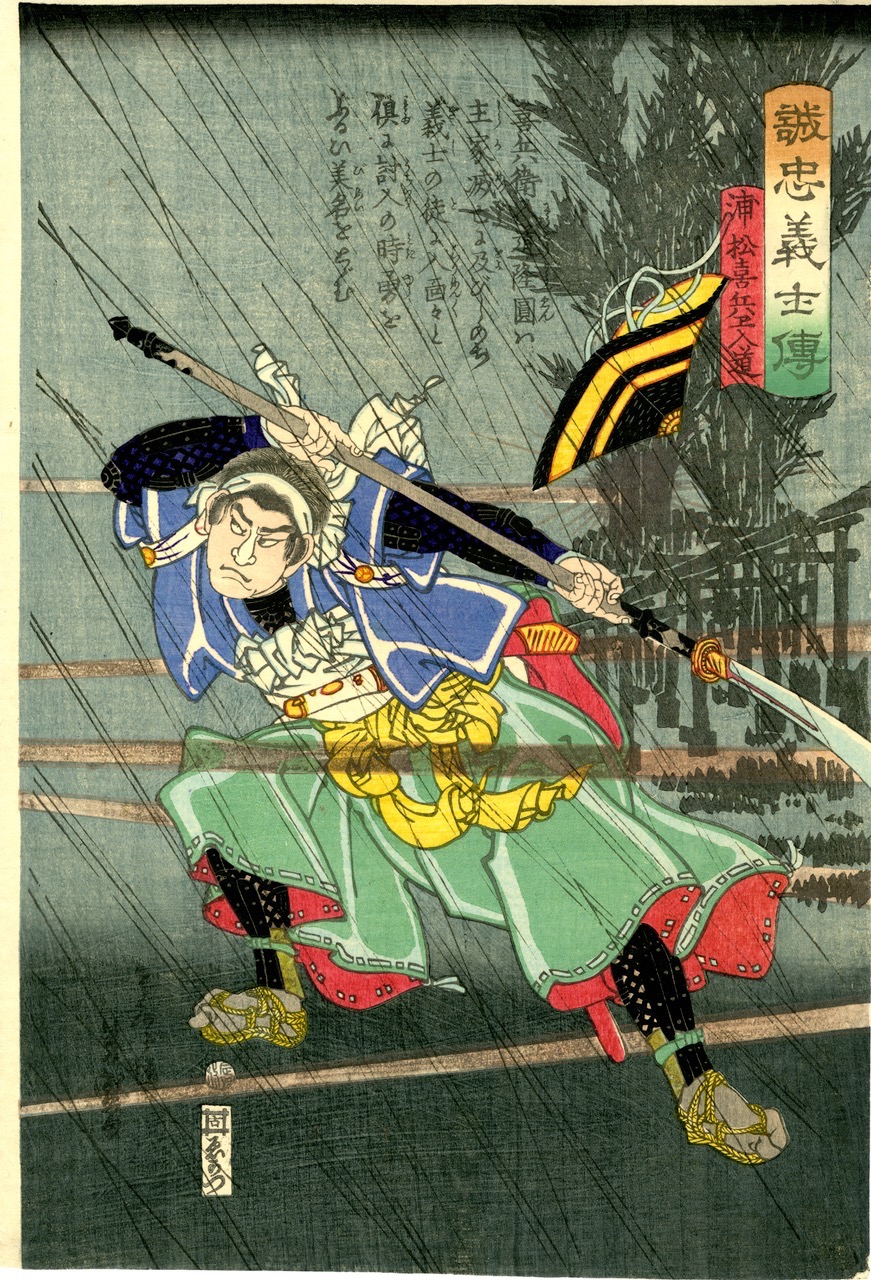 https://data.ukiyo-e.org/uploads/images/c3a5323f7cbaadaf45b31f325dac62ca.jpg
In advance, my apologies for the dark signature-- it's hard to get it to scan well. I am trying to locate this series on line with no luck. Any advice on title, artist etc. would be greatly appreciated. As a start I think the artist may be Yoshitora and the partial title is: ?忠義?傳. Let me know your thoughts.


---
---