Publisher Seal
---
[ Follow Ups ] [ Post Followup ] [ Ukiyo-e Q & A ]
---
Posted by Chris Brooks (136.33.70.205) on March 12, 2019 at 17:48:27: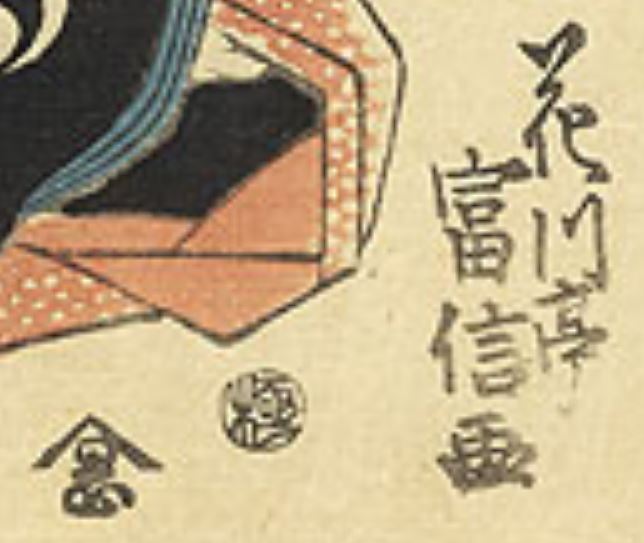 https://data.ukiyo-e.org/uploads/images/9e12054743b71af820aace3a798f0503.jpg
Hello
Can anyone identify the publisher on the attached image? I've checked Andreas Mark's book but can't locate the one in question. The artist is Kasentei Tominobu and there is Kiwame seal. The print is likely done before 1840.
Thanks
Chris


---
---