Re: Print Artist and Origins
---
[ Follow Ups ] [ Post Followup ] [ Ukiyo-e Q & A ]
---
Posted by Alec W. (204.183.95.254) on March 26, 2019 at 21:20:18:
In Reply to: Print Artist and Origins posted by John Mavor on March 26, 2019 at 18:21:08: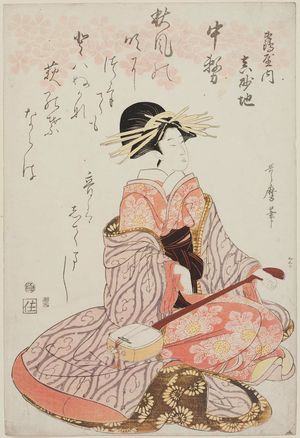 https://data.ukiyo-e.org/mfa/scaled/sc215523.jpg
This is a design by Utamaro. I haven't found another copy of this exact design, but it appears to belong to a series of courtesans compared to the Thirty-six Poetic Immortals; MFA in Boston has a different design from this series:
https://www.mfa.org/collections/object/206314
It appears that, like the one at the MFA, your print depicts a courtesan of the house of Tsuruya. I can't help with the rest of the text.


---
---