Re: print not found
---
[ Follow Ups ] [ Post Followup ] [ Ukiyo-e Q & A ]
---
Posted by Hans Olof Johansson (80.217.115.109) on March 30, 2019 at 08:49:49:
In Reply to: print not found posted by Christine Zachary on March 28, 2019 at 23:33:36: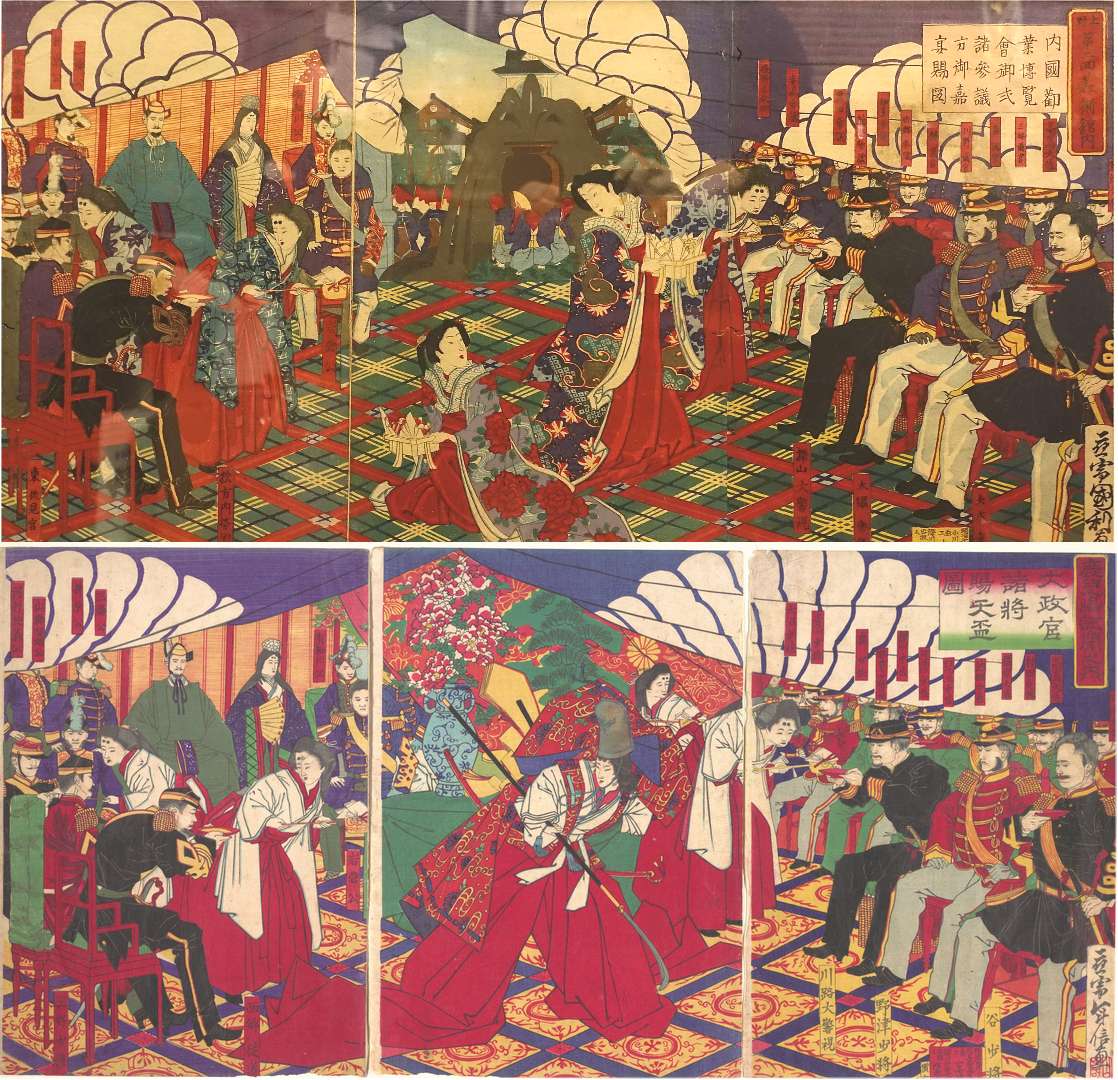 https://data.ukiyo-e.org/uploads/images/0f5f4d5409fc52b753a97f950fc22f48.jpg
Christine,
You posted a question about this print in January 2018. This was my answer then:
"Your print was designed by Kunitoshi (国利 - 1847-1899) and published in 1881.
Apparently much of the same design was used for another triptych five years later (see above), then signed with the name of Toshinobu (年信 - 1857-1886).
According to the Metropolitan Museum of Art it depicts "Commanders Receiving the Emperor's Drinking Cups" - perhaps an annual ceremony with much the same commanders."
( http://www.ukiyo-e.se/archive9/messages/29614.html )
Best regards,
Hans Olof
---
---