Help with ID
---
[ Follow Ups ] [ Post Followup ] [ Ukiyo-e Q & A ]
---
Posted by Anna W. (173.167.76.235) on April 03, 2019 at 14:57:36: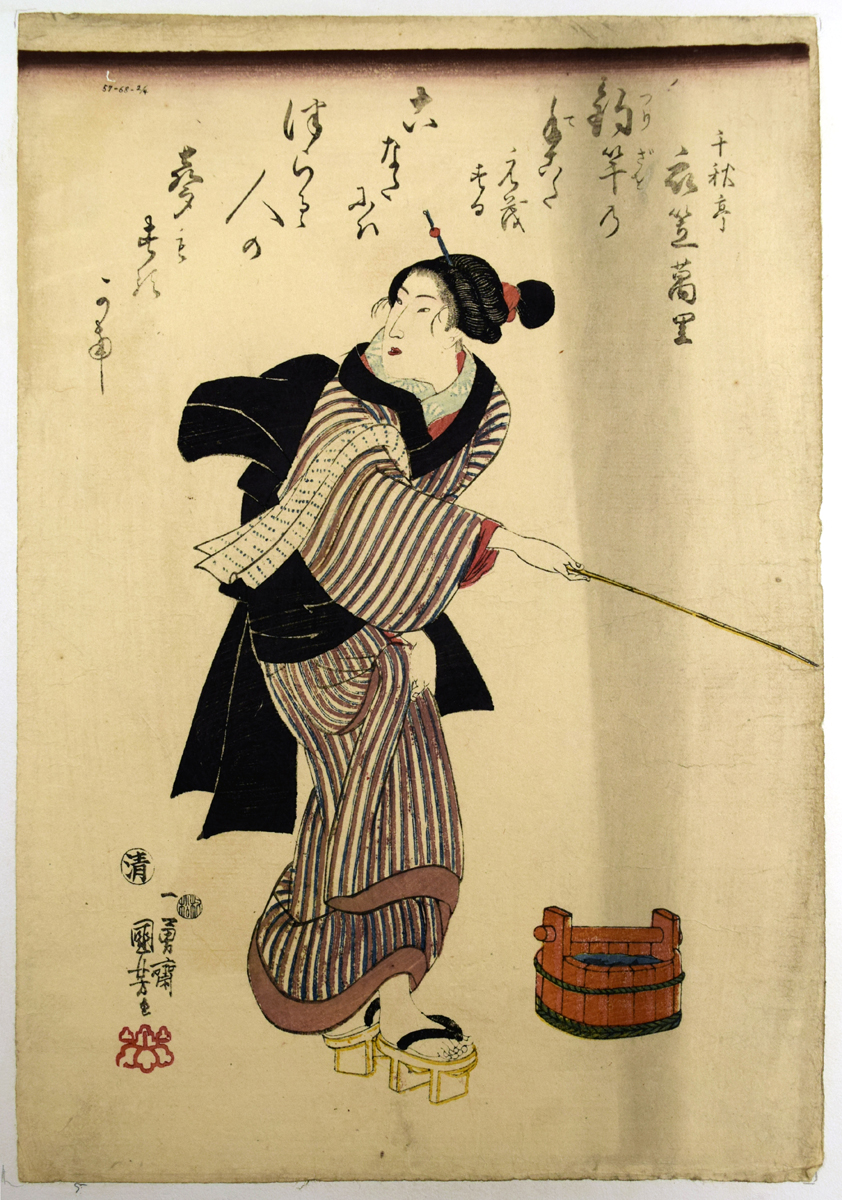 https://data.ukiyo-e.org/uploads/images/25a748ceb1dee79dd11ac2cfd8753df1.jpg
Hello! I'm having some trouble identifying this print. I've gotten so far as to ascertain from the signature and seal that the artist is Kuniyoshi (and please correct me if I am wrong), but I cannot find the title, series title, or subject matter anywhere. Thanks for any help anyone can provide!


---
---