Re: Is Band˘ Shuch˘ I also Mitsugor˘
---
[ Follow Ups ] [ Post Followup ] [ Ukiyo-e Q & A ]
---
Posted by Guy Pepermans (178.116.93.118) on April 26, 2019 at 11:58:48:
In Reply to: Re: Is Band˘ Shuch˘ I also Mitsugor˘ posted by Guy Pepermans on April 26, 2019 at 10:24:36: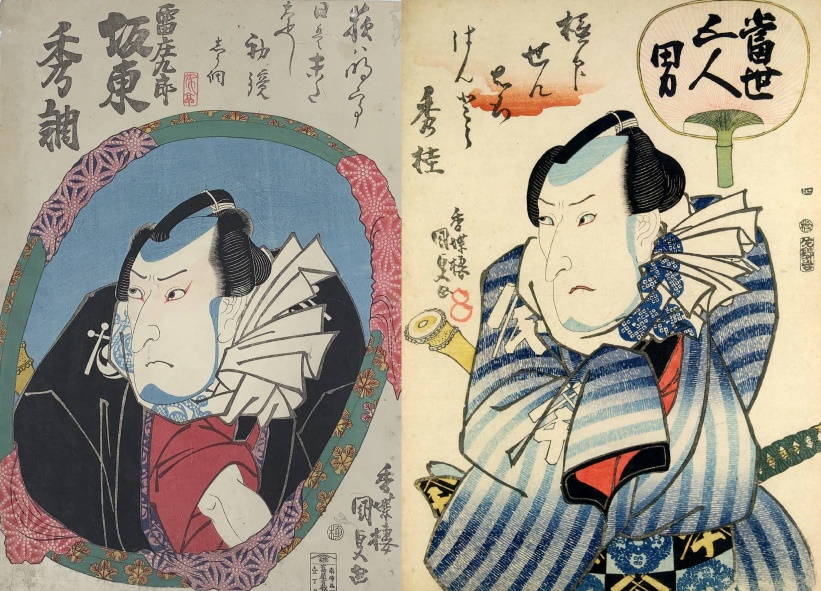 https://data.ukiyo-e.org/uploads/images/c2d0e7a146dfddf09472d5b5d890ad43.jpg
I paired two half-length portraits by Kunisada. At the left Band˘ Shuch˘ 1832-33; at the right Band˘ Mitsugor˘ IV in 1833. Must be one and the same actor.
Guy.


---
---