Re: ID artist?
---
[ Follow Ups ] [ Post Followup ] [ Ukiyo-e Q & A ]
---
Posted by Alec W. (76.98.179.206) on April 27, 2019 at 21:11:17:
In Reply to: ID artist? posted by susan b fentress on April 27, 2019 at 20:18:24: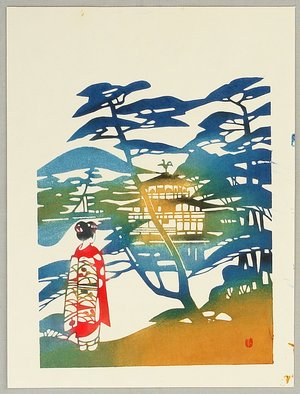 https://data.ukiyo-e.org/artelino/scaled/30313g1.jpg
I believe this is Inagaki Toshijiro, an artist active as a printmaker mostly in the 1950s. There are quite a few of his designs in the ukiyo-e.org database, a few of which are similar in style to this one, such as the one above.
-A


---
---