Re: Two I believe originals
---
[ Follow Ups ] [ Post Followup ] [ Ukiyo-e Q & A ]
---
Posted by Hans Olof Johansson (80.216.178.208) on May 01, 2019 at 07:11:52:
In Reply to: Re: Two I believe originals posted by Tracee Vega on May 01, 2019 at 04:47:58: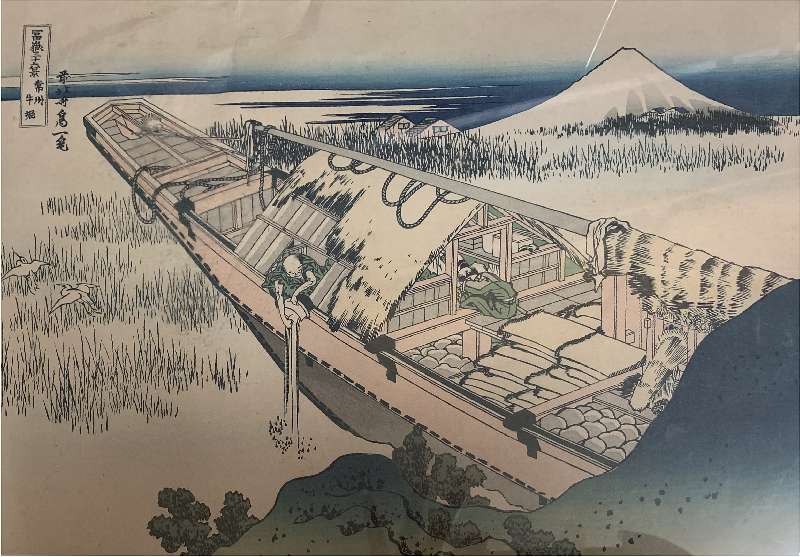 https://data.ukiyo-e.org/uploads/images/b1c95a29c39cd42e567fd9851d87c724.jpg
Tracee,
I edited your image and found 27 matches in the Ukiyo-e Search database (see https://ukiyo-e.org/upload/b1c95a29c39cd42e567fd9851d87c724 ).
It's one of the prints in Hokusai's famous series Fugaku sanjurokkei (冨嶽三十六景 - Thirty-six Views of Mt. Fuji). These prints have been widely reproduced since they were originally published in the 1830s, and I believe yours is a modern reproduction. The stamp on the back that you mention also suggests this.
Best regards,
Hans Olof


---
---