Hokusai print, 1800, Wisteria Flowers at
---
[ Follow Ups ] [ Post Followup ] [ Ukiyo-e Q & A ]
---
Posted by Larry Sarchin (67.160.27.124) on May 14, 2019 at 18:22:31: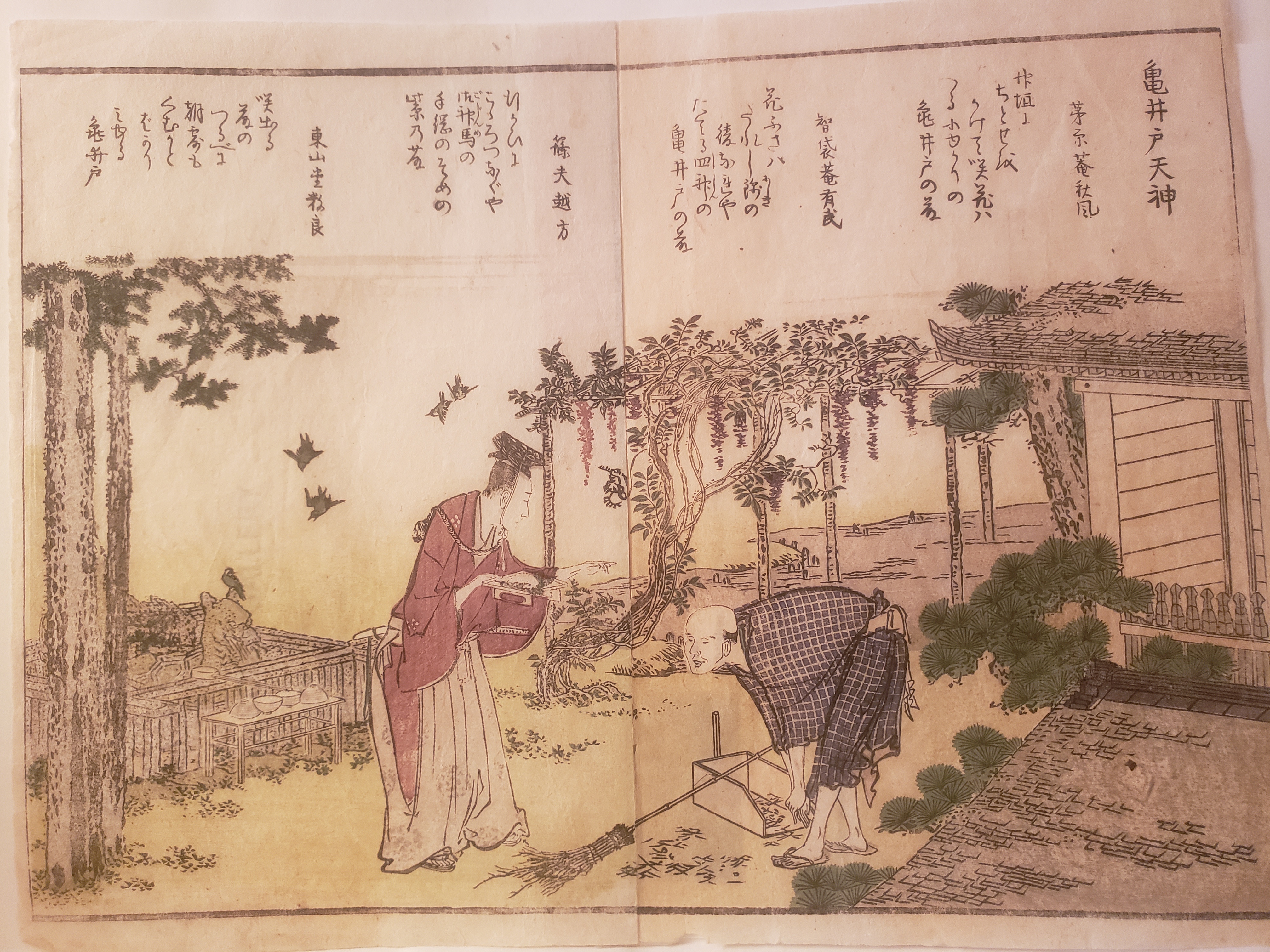 https://data.ukiyo-e.org/uploads/images/31d81fabbb20ada83268f6dd621dac98.jpg
This print is from the series, "Ehon Fine Views of the Eastern Capital", and it appears to have originally been in a book. It is 12 inches wide by 9 inches tall, and is on very thin almost newsprint-like paper. Artist is Hokusai, publisher Tsutuya Juzaburo. It does not appear in this database. Just wondering if anyone recognizes it.


---
---