Mystery print
---
[ Follow Ups ] [ Post Followup ] [ Ukiyo-e Q & A ]
---
Posted by Alec W. (76.98.179.206) on May 26, 2019 at 23:17:57: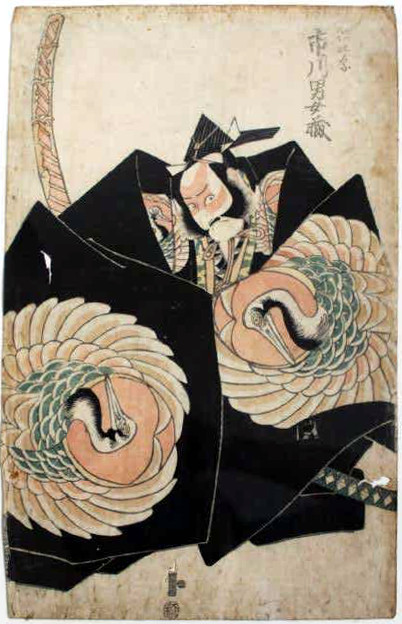 https://data.ukiyo-e.org/uploads/images/3bb8e6985426df08d671996a0e91912b.jpg
Hi all -- have recently acquired a print with no artist name or title that I'm hoping someone will have some ideas on.
I see that the print depicts Ichikawa Omezō (the first, I presume) as Kobayashi no Asahina. I've found prints depicting Omezō as Asahina dated to 1804/1 and 1822/5, and a mention of an 1814/1 performance of the dance "Shōfudatsuki Kongen Kusazuri", but I don't know whether this print went with any of these three performances or some other one.
The other Omezō Asahina prints I've found:
http://archive.library.metro.tokyo.jp/da/detail?tilcod=0000000003-00017802
http://www.hankyu-bunka.or.jp/archive/?app=shiryo&mode=detail&list_id=80&data_id=207987
https://archive.waseda.jp/archive/detail.html?arg={%22subDB_id%22:%2252%22,%22id%22:%22161025;1%22}&lang=en
Any ideas appreciated!
-A


---
---