Re: Identifying this print 2
---
[ Follow Ups ] [ Post Followup ] [ Ukiyo-e Q & A ]
---
Posted by Hans Olof Johansson (80.216.185.20) on May 28, 2019 at 22:21:38:
In Reply to: Identifying this print 2 posted by Paul Collins on May 18, 2019 at 06:09:27: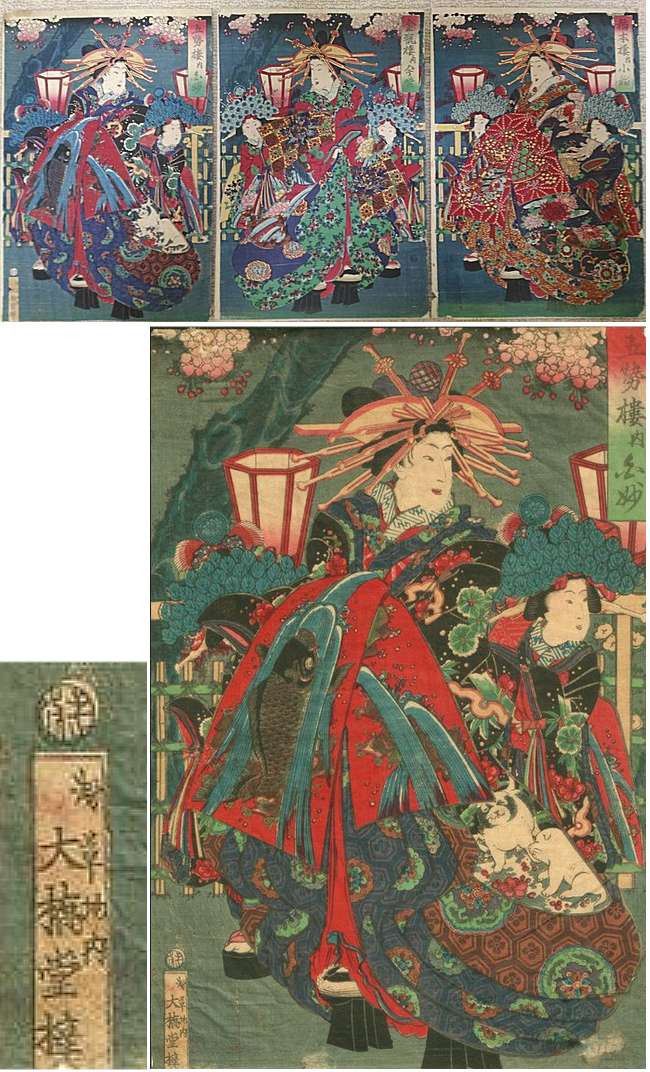 https://data.ukiyo-e.org/uploads/images/80c1dca603db453ff7b466dfc0710433.jpg
Paul,
Your print is the right panel of a triptych (see above), apparently depicting courtesans and their servant girls in a cherry blossom parade in Shin-Yoshiwara. As indicated by the combined censor and date seal in the left panel, it was published in 1864.
I haven't figured out what the script in the cartouche below the censor seal means, but hopefully someone else will be able to interpret it.
Best regards,
Hans Olof



---
---