Re: help identify this artwork or artist
---
[ Follow Ups ] [ Post Followup ] [ Ukiyo-e Q & A ]
---
Posted by Hans Olof Johansson (80.216.185.20) on May 30, 2019 at 08:13:59:
In Reply to: help identify this artwork or artist posted by steph on May 30, 2019 at 03:24:03: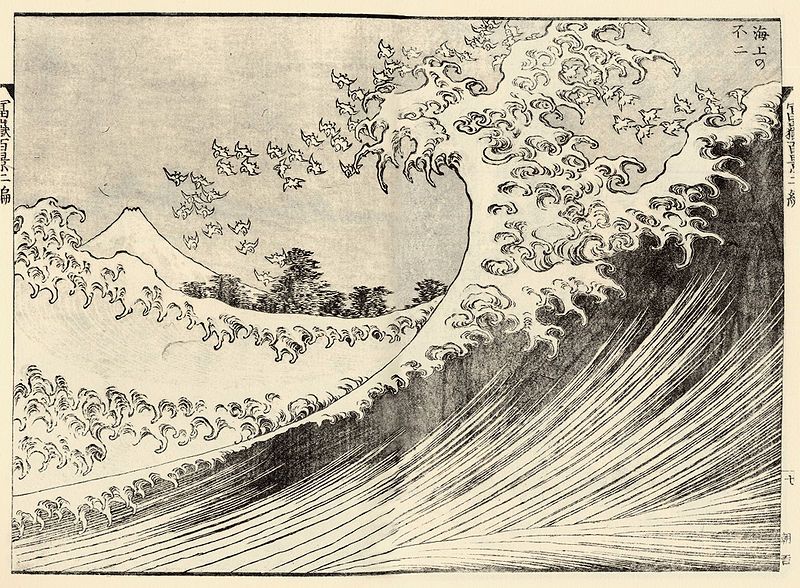 https://data.ukiyo-e.org/uploads/images/84de99a35b6d8be4d566fc31b120cb15.jpg
Steph,
Your print seems to be a compressed version of a plate (see above) from Hokusai's "100 views of Mount Fuji", that was originally published in the early 1830s.
Hokusai's Fuji prints have been used for lots of reprints, reproductions and pastiches, and yours is probably a fairly modern version. A good close-up of the red seal in the lower right corner would perhaps be a clue to the origin.
Best regards,
Hans Olof


---
---