Fujio Yoshida?
---
[ Follow Ups ] [ Post Followup ] [ Ukiyo-e Q & A ]
---
Posted by Michael (71.200.15.104) on June 10, 2019 at 16:53:11: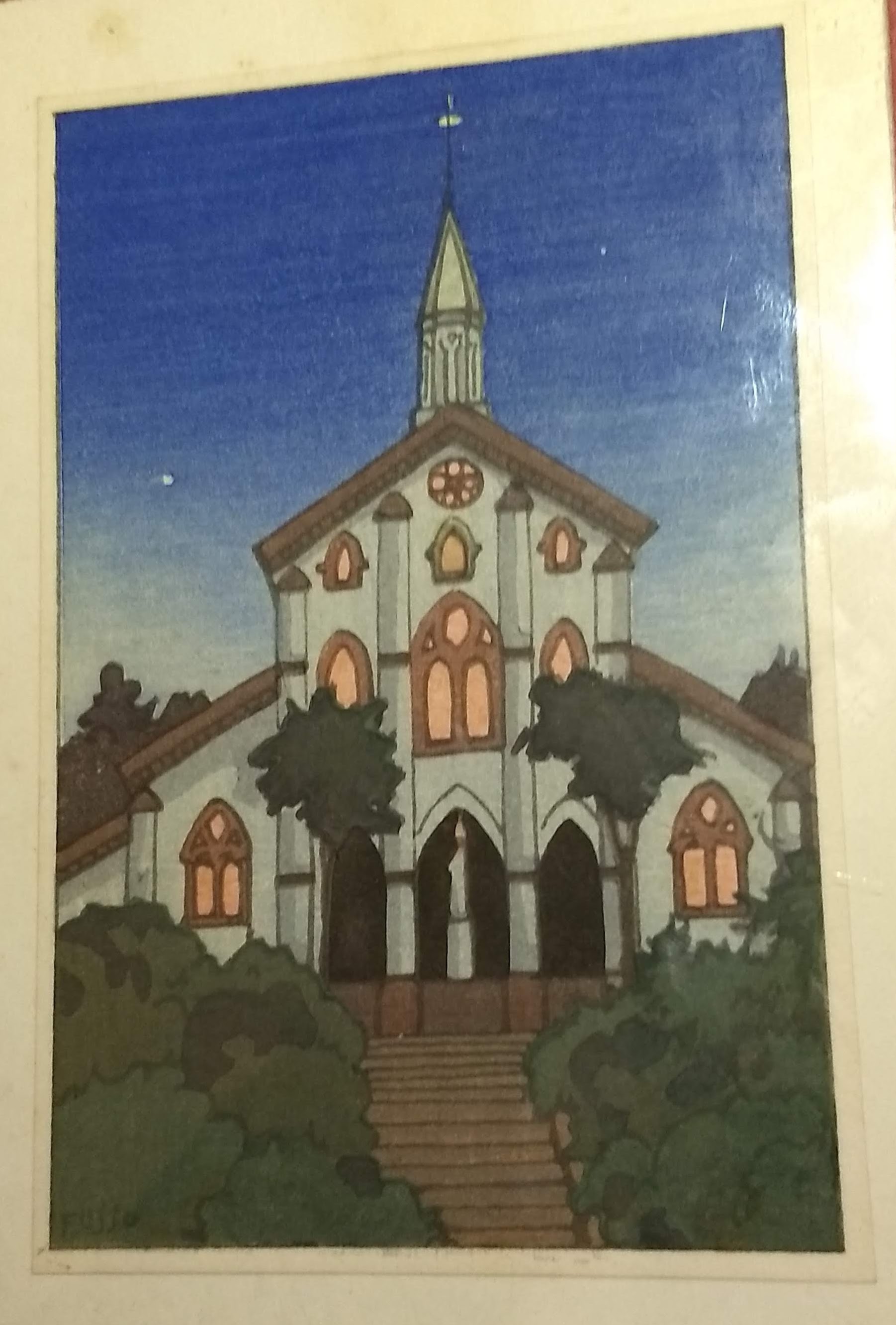 https://data.ukiyo-e.org/uploads/images/7b3696f9db99aee04d7d6d37c26ce4e8.jpg
Found this cleaning out an estate it was in a small frame. On back of frame
typed in a square sticker was "Woodblock Print of Oura Cathedral Nagasaki Japan Fujio Yoshida" I opened the taped together frame and this block print was very lightly glued to the top of a piece of backing and written by pen the same thing. I see no signature other in the lower left corner that just says "Fujio" Any info on this would be greatly appreciated. I have more images to post in follow up.


---
---