Need help identifying a Yoshitora print
---
[ Follow Ups ] [ Post Followup ] [ Ukiyo-e Q & A ]
---
Posted by zaknfn (68.202.255.14) on June 15, 2019 at 06:30:42: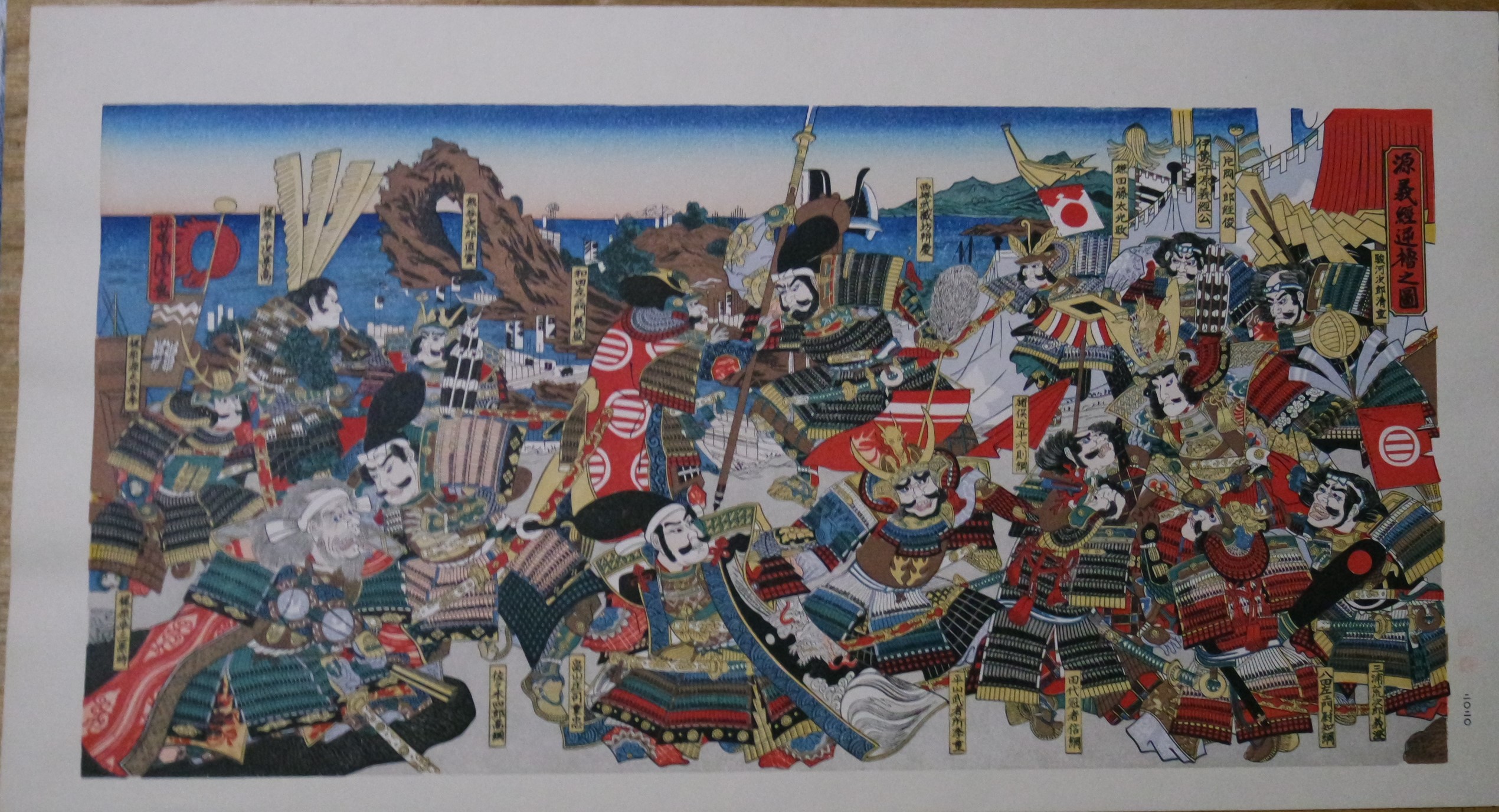 https://data.ukiyo-e.org/uploads/images/975892e6aa8dd908ef025b85d2fc1d86.jpg
I have found this woodblock print and need help identifying parts of the print. in the outside border there are 2 red square seals with 2 lines, circle, 2 lines, circle.
Please verify, I believe the title of the print is "the rebellion of minamoto yoshitsune", but my translation skills are not great.
any other help would be great, such as the print's date (if one of the red stamps are the date)


---
---