identify print
---
[ Follow Ups ] [ Post Followup ] [ Ukiyo-e Q & A ]
---
Posted by Larry (73.56.72.146) on June 24, 2019 at 01:02:21: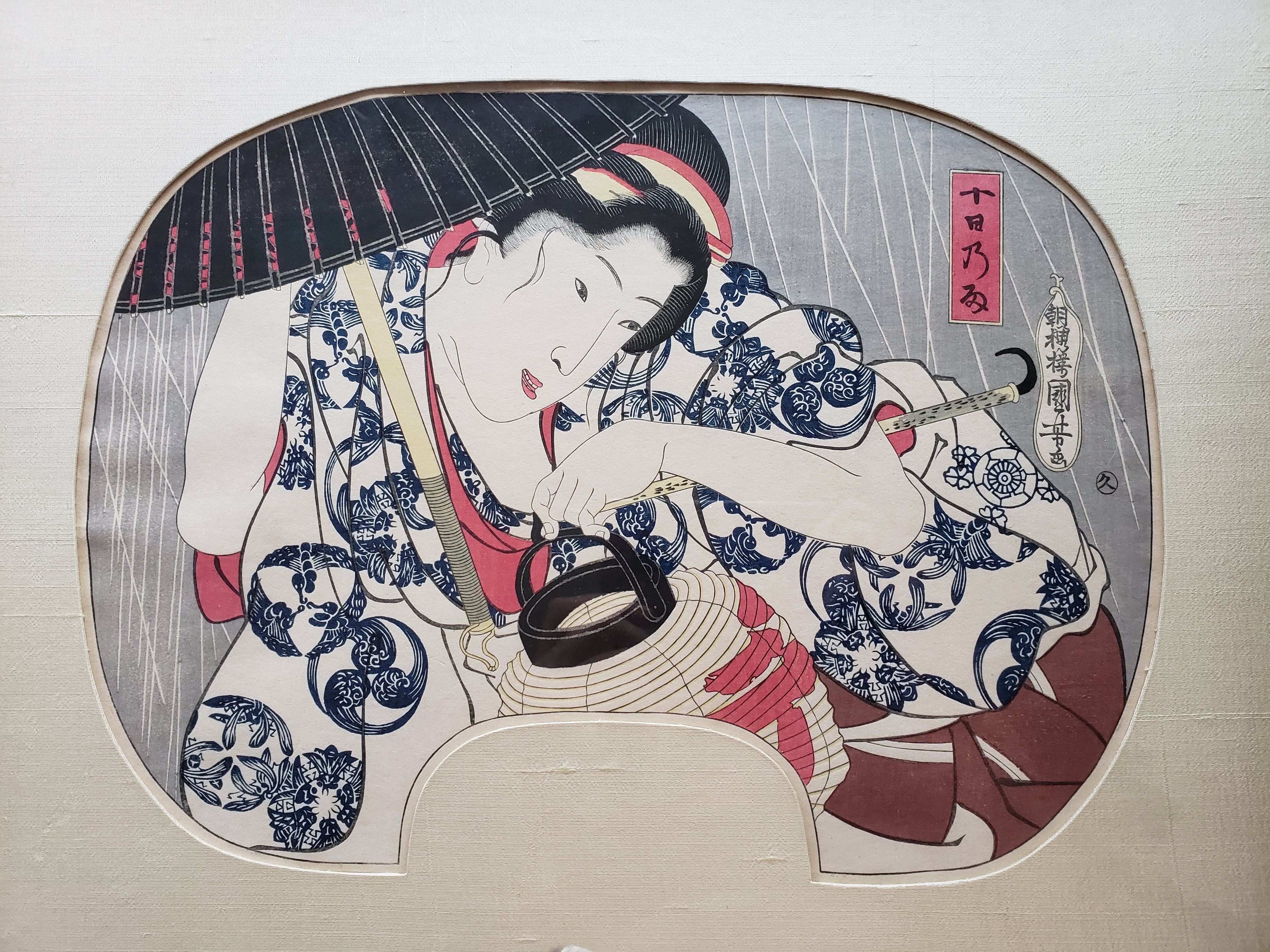 https://data.ukiyo-e.org/uploads/images/1cb447569340a8aace37d1a86df02cd5.jpg
can anyone id this print? I bought it at a moving sale along with another print that seems to be printed on the same paper with the same palette of colors. The other one was the normal rectangular shape and the artist is Eishosai Choki, Title:Sunrise on New Year's Morning. I would guess both prints were made in the same shop.


---
---