Artist identity
---
[ Follow Ups ] [ Post Followup ] [ Ukiyo-e Q & A ]
---
Posted by Chris Brooks (136.33.70.205) on June 24, 2019 at 17:18:44: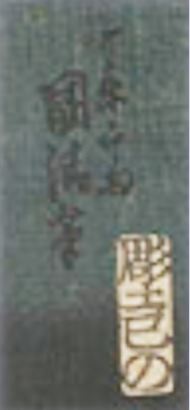 https://data.ukiyo-e.org/uploads/images/3aaa88dae5e707bc0efd7fe114c49848.jpg
Hello
I could use assistance in identifying the artist of a triptych. The signature is hard to read as it is on a dark grey background so it is hard to get a good image of it. I am unsure of the right column although it appears to me to begin with Ichi and the left column appears to me to possibly be Kuni [kiyo] hitsu?? I am likely totally mistaken. I have been looking in Marks for the publisher from the seal also attached but I haven't located it yet since Marks has so many examples.
Any assistance is greatly appreciated.
Thanks
Chris


---
---