Re: Artist identity
---
[ Follow Ups ] [ Post Followup ] [ Ukiyo-e Q & A ]
---
Posted by Chris Brooks (136.33.70.205) on June 24, 2019 at 23:29:23:
In Reply to: Re: Artist identity posted by Horst Graebner on June 24, 2019 at 22:39:12: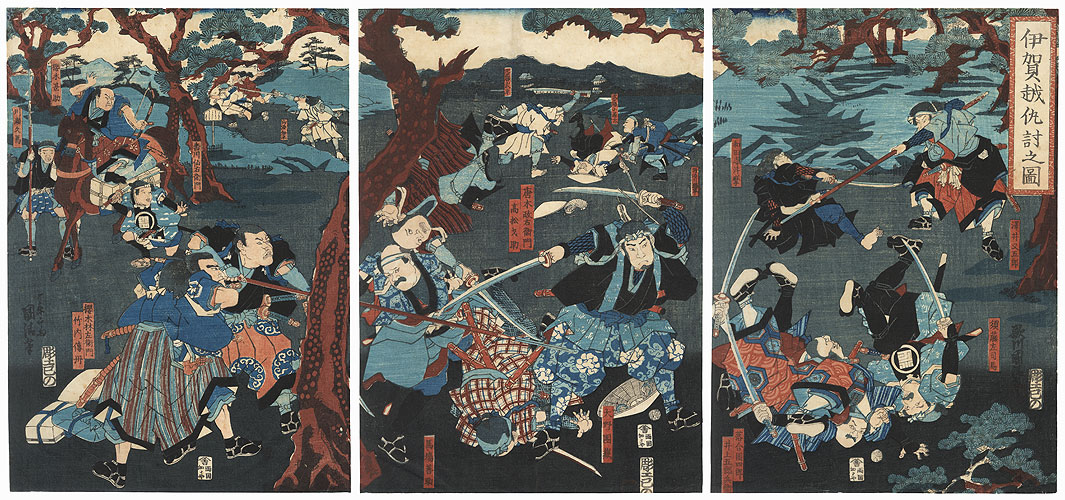 https://data.ukiyo-e.org/uploads/images/ba540e7d29a8a1138458fdb135dfdb47.jpg
Thank you Horst for looking at my issue.
I've attached an image of the triptych with this signature. I see a signature on the left and right panels but not the center panel There is a publisher seal on the center and right panel along with a date seal which is illegible in the image but is supposedly 1862. I should have added this in my earlier request which might have been more helpful.
Chris



---
---