Unidentified print
---
[ Follow Ups ] [ Post Followup ] [ Ukiyo-e Q & A ]
---
Posted by Jaime Wassser (173.167.76.235) on June 26, 2019 at 16:05:27: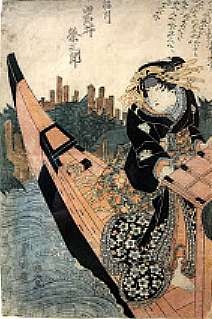 https://data.ukiyo-e.org/uploads/images/72ddd8a54b0d5e7b02fb85568ed602e2.jpg
Hello, I was wondering if someone might help me to identify this print. I'm thinking it is one of the Toyokuni's, but not sure whether it is I, II, or III (aka Kunisada). Also, if anyone can read the characters up top or tell me what is happening in the print, that would be much appreciated. Thanks.


---
---