Looking for information on a nice framed
---
[ Follow Ups ] [ Post Followup ] [ Ukiyo-e Q & A ]
---
Posted by Bryan Chernick (47.51.134.154) on July 10, 2019 at 04:36:27: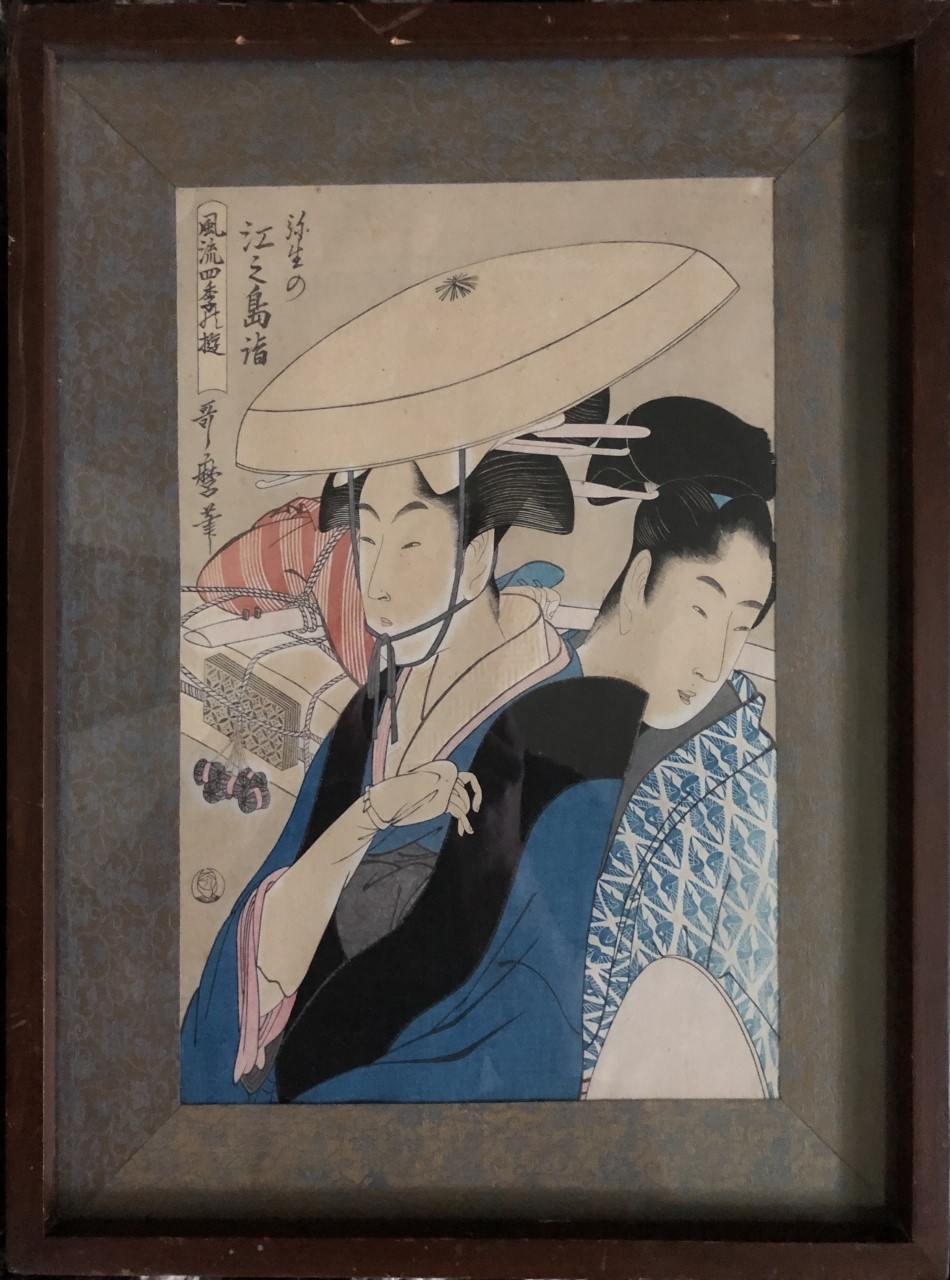 https://data.ukiyo-e.org/uploads/images/b08daafc79f22aa1b7e9e19972d9ff3d.jpg
I recently acquired this print, the previous owner said it was original for what that's worth. She also said they picked it up in Japan years ago, didn't say how many years. It's framed with a nice silk boarder. Excuse the photo, there is a reflection of me taking the photo because I didn't remove the glass from the frame.
I looked through the databases trying to find a match for the signature and couldn't find anything. John Resig's site didn't find a match. I would like to find out as much as I can about it, artist, age, publisher, what the writing says, etc. I'm also curious what the seal is in the lower left, it looks like horns surrounding a bird. Thanks is advance for any information you can provide.


---
---