Koson
---
[ Follow Ups ] [ Post Followup ] [ Ukiyo-e Q & A ]
---
Posted by Andy (86.177.164.163) on July 12, 2019 at 14:09:51: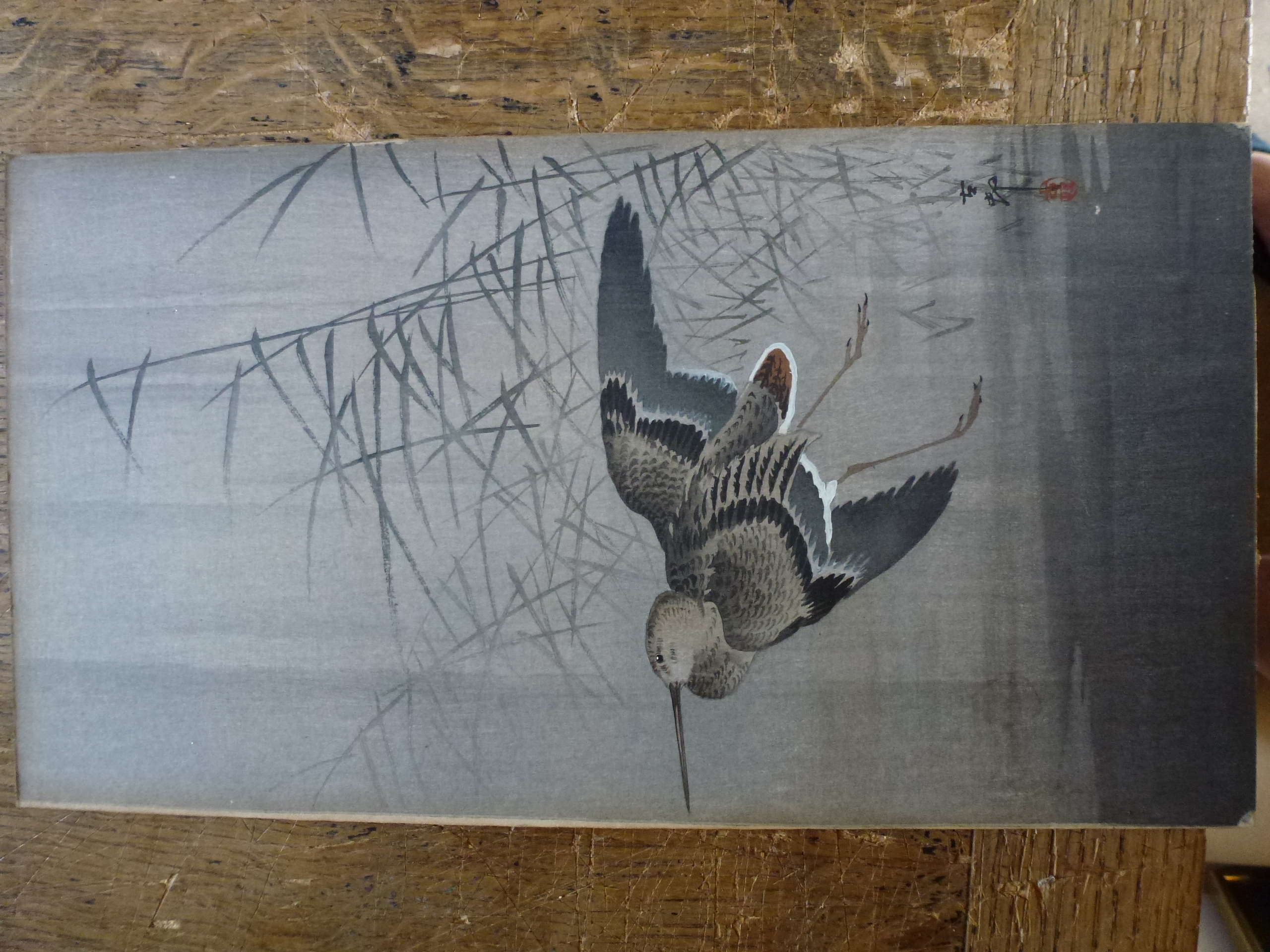 https://data.ukiyo-e.org/uploads/images/9776c8594157c94a1f5c89b56f29b3b0.jpg
Hi,
I'm pretty sure that this is by Koson but cannot find the same image on the internet. If anyone could tell me anything about it I would be most grateful.
A snipe in flight, heightened with white watercolour.


---
---