Artists - print of Seven Lucky Gods
---
[ Follow Ups ] [ Post Followup ] [ Ukiyo-e Q & A ]
---
Posted by Chris Brooks (136.34.249.19) on July 18, 2019 at 21:57:23: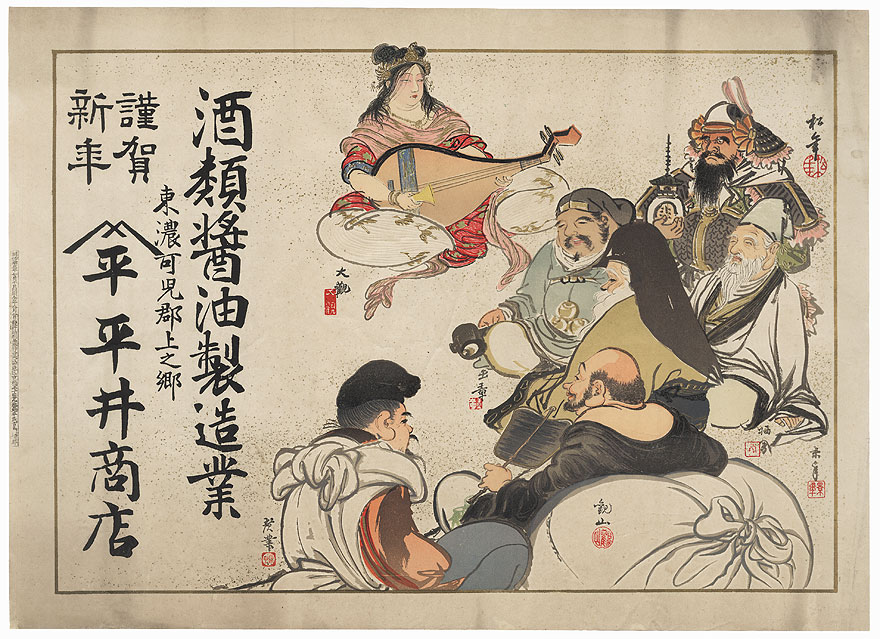 https://data.ukiyo-e.org/uploads/images/17aed35f8b74d292c9b634475bc554db.jpg
I like prints of the Seven Lucky Gods and recently purchased one from the late Meiji era, dated 1912. It appears that each image was done by a different artist as there are signatures and seals by each of the deities. I could use assistance in identifying the artists. I'll attach and image of the print and one of the seven signatures and seals.
Thanks
Chris


---
---